By Christina Saunders
When Bree asked me to write about my workspace, my first impulse was to just put it out there: I plop down on the couch like Jabba the Hut with a laptop and go to work. But, upon more thorough reflection and a finer appreciation of my schoolgirl figure, I have reworded this idea.
So, first things first, I try and remove anything "extra" in my workspace — this can consist of stale oreos or small children, it sort of ranges. Once my space is clear, I settle in and pop on my headphones. I start listening to the cool stuff, like Neil Diamond and such.
I have a fluffy blanket over my feet and at least two chubby cats crowding me, so I'm warm and ready to write. Creativity shows up after I've written about two bad paragraphs (or chapters, depending on who you ask), so I go back and edit/delete those and start again. And then I just write. I don't have a word goal, but I don't like to stop in the middle of scenes. I write linearly on a general outline, but am a pantser at heart. I just have to get in the writing zone and go, and a comfy (if overcrowded) workspace gets me there.
All this to say, workspace is important, but headspace is more so. Get your head in the game. Sit down and write. It ain't going to write itself. So, sit at a desk, on the floor, or like Jabba and me, and put your ideas on paper.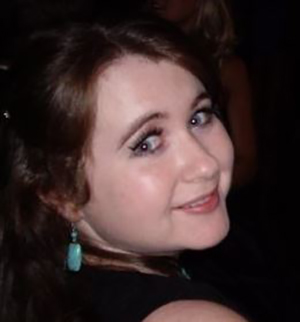 Christina Saunders is an attorney living in Birmingham, Alabama. Her background consists of a B.A. in English from Jacksonville State University, an M.A. in American and British Literature from the University of South Alabama and a J.D. from Cumberland School of Law. Her debut, BAD BITCH, releases spring 2016 from St. Martin's Press.