By Jilly Gagnon
I started writing in earnest during my senior year in college.
I'd take my Moleskine to the coffee shop on free afternoons, buy a black coffee, and scribble for an hour, maybe two, at my first book.
I worked all that summer at home, and kept working when I moved back to Boston in the fall, writing in a corner of the coffee shop where my boyfriend worked while he closed up at night.
Finally it was ready. I'd polished it, asked my mentor for suggestions, polished again, really worked it into tip-top shape.
I started sending it to agents.
"This shows a lot of talent, but unfortunately I don't think I could sell this book."
"Your writing shows great promise, but the plot meanders, enough that it distracts from the themes you're trying to express. Consider restructuring and I'd be happy to see it again."
Or, of course, the more standard response:
"Thank you for thinking of me for your manuscript. Unfortunately, I'm not the right agent to blah blah blah more form letter stuff."
After months of rejections, rewrites, painfully high hopes, then more rejections, I moved on. I'd come back to this eventually, but right now, I had a great book idea and I couldn't get stuck.
I'd work on that instead.
I'm 31 now. The first book never found me an agent. The second did, in a roundabout way—he wanted to represent me, but not that book. The third I wrote for him, based on an idea we chatted about in several hundred emails. Once I finished and sent it in, he informed me that he had dropped most of his clients, the state of the publishing world was just too scary, and didn't I realize I wasn't getting regular email updates?
Apparently I was supposed to recognize the emails my brand-new agent wasn't sending and relieve him of the duty of cutting me loose himself.
I started on a fourth book.
In the meantime, frustrated that nothing I was writing seemed to be working for anyone, I tried other avenues. I wrote bakery reviews for a tiny website. I tapped a connection to get a piece—then several—into the Huffington Post. I wrote comedy pieces almost daily and managed to place a few with McSweeney's.
None of those things paid.
But they helped me make more connections. The owner of a humor site in Canada saw my pieces and asked me to write for him, for money. A friend who was rising in the world of magazines read through my clippings and liked them enough to assign me a Vanity Fair article series.
Over time, the humor site turned into something more, and I started working on comedy scripts with Mike, its founder. We became writing partners. One day Mike came to me with a few ideas he wasn't sure about.
I loved one, an adult "Choose Your Own Adventure" that always ends poorly. We started planning it together from opposite sides of the globe (Mike was in Tanzania at the time, so emails had a several-hour response delay).
Over years of submitting manuscripts, I'd learned a bit about the process. Once we had enough of the book worked out, we drafted a proposal and started hunting for agents. Again.
Dawn was one of our top-10 agent picks. She responded within minutes. Within a few days we signed up our book with her, and started preparing to go on submission.
I was a month shy of my thirtieth birthday at that point, which means I'd spent just over eight years hoping to clear this first major hurdle. Six months later, Dawn secured us a three-book deal for our comedy series (because she's a superstar).
Hours before I'd received my first offer for a YA novel.
I was an overnight success; in less than 24 hours I went from having no books sold to selling four.
…about nine years after I started.
The thing about perseverance is I can't tell you how to do it. It's just something you do, almost like breathing—you can't imagine a world in which you're not a real writer, so you keep trying to make that world exist.
I can tell you that you'll need it. And not just the kind that lets you endure a rejection from an agent and then try again. The kind that gets you to write a new book. And gets you to try to find new avenues for your writing—websites, magazines, political op-eds, places you never imagined yourself.
When Dawn saw our book, Mike and I were both "good bets." Eight years of what felt like scrambling in the dark looked, on a resume, like people who knew how to get themselves into print. People who could not only write a book, but could write all kinds of things.
And while a lot of that period felt like false starts and missed opportunities, it was actually the best apprenticeship I could have undertaken. Writing bad books taught me how to write a better book. Writing pithy internet articles taught me to sharpen things at every level, to get people's interest right away. Every writerly thing I did for nearly a decade was making me the writer who was ready to step onto the stage.
Writing is a brutal ego-buster. You will get rejected again and again, even after you've "made it." It's okay to spend a little time licking wounds. But it's not okay to treat a paper cut like a mortal blow, not if you want to succeed.
Failure is not a reason to stop; it's a reason to try harder.
Take it from someone who learned the hard way: talent is fantastic, but without perseverance, it might never see the light of day.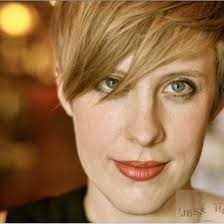 Jilly Gagnon has been living in the Boston area since she graduated from Harvard (but she'll always be a Minnesotan at heart). Her humor writing, personal essays, and op-eds have appeared in Newsweek, Elle, Vanity Fair, Boston Magazine, McSweeney's Internet Tendency, The Toast, and The Hairpin, among others.
She writes both humor and young adult fiction. She's represented by Dawn Frederick of Red Sofa Literary (for humor) and Heather Alexander of Pippin Properties (for young adult writing).
Find her on twitter, facebook, or instagram. She's an especially good conversation partner if you love amazing cocktails, terrible television, or talking to your cats.