By Mary Carter
Before I was fortunate enough to join the team at Red Sofa Literary, I wrote plays for school-aged children. With a scenery and set budget consistently hovering around zero, cute costumes and winning dialogue were key. In novel writing, cute costumes can be alluded to, however, dialogue must be able to stand on its own. Here are a few things I have learned along the way.
LET THE DIALOGUE POUR THROUGH YOUR HEAD AND ONTO THE PAGE
At this stage, you are a willing stenographer. Take it all down, the dull and the devious. Boy, does this make your word count boil over! But wait. Next, comes the axe – a very sharp axe. What goes? Conversation that does not enhance your plot. Everyday bits like hello, how are you, and goodbye. Repetitious phrases. Sentences that don't snap, crackle, or pop. BANG goes the boring. It's now time to analyze what's left.
SAY 'SO LONG' TO THE TOO LONG
Watch a favorite TV show or movie, and you'll discover that actors' lines are brief and to the point, even when their luck is down and their lives are in peril. Downton Abbey is a perfect example of characters addressing absolute ruin in ten elegant words or less. It's only at the 'great reveal' that the mighty monologue appears. Think of conversations you've endured with co-workers or friends that were so blah, blah, blah, your mind turned to mush. Now imagine your characters speaking the lines you've created on a major network show. Hit your mental rewind button and play the scene a few times more, reducing and refining the dialogue as you go. Aim for the crisp and clear. As soon as the spoken words are more striking than your leading lady's hat, you have a winner.
HAVING A GRAND CONVERSATION WITH ME, MYSELF, AND I
Crafting dialogue for several different characters can be daunting. There's always the fear that everyone will begin to sound the same. Have a cheat sheet in front of you, listing your characters' key personality traits and blend these in their dialogue. A person who is quite full of him or herself will use confident words. Shy or nervous characters might stutter a bit, spew out an occasional um, and change their mind. Bluffers bluff, jokers joke, and silly people say silly things. Have fun describing your characters in their own words.
TAG, YOU'RE NOT ALWAYS IT
My first draft of Liberty Fair contained dialogue tags longer than the dialogue itself. That was the playwright/director in me, always trying to stage things, and it took the advice of a top-notch agent to realize that I was going about it all wrong. I diced those distracting tags into descriptive action bits. Tossing the tags made for tighter dialogue. And how did I know what to fix? I read my story aloud. You don't have to be a Tom Hanks or a Meryl Streep. After all, who knows the story better than you? You'll recognize what to adjust because it does not flow. Lumpy passages throw off readers, and we don't want that. Whip those lumps out! The agents you query, and your future readers, will thank you.
MAKING IT MEMORABLE
There's a scene in Neil Simon's play, The Sunshine Boys, about words that include the letter K being funny. 'Sound play' adds a colorful garnish to your work. For example, in my current novel, I didn't merely say that a certain character was loud. I claimed she 'possessed a voice that could easily penetrate plaster'.  Because of the rhythmic P sound, my character's bellowing voice was comically ingrained in readers' minds.
AND WHEN IT COMES RIGHT DOWN TO IT
Sometimes what isn't said is just as important. But those are notes for another day.  For now: chop, reduce, crisp, dice, blend, toss, whip, and garnish what your characters say. It's a recipe for success!
___________________________________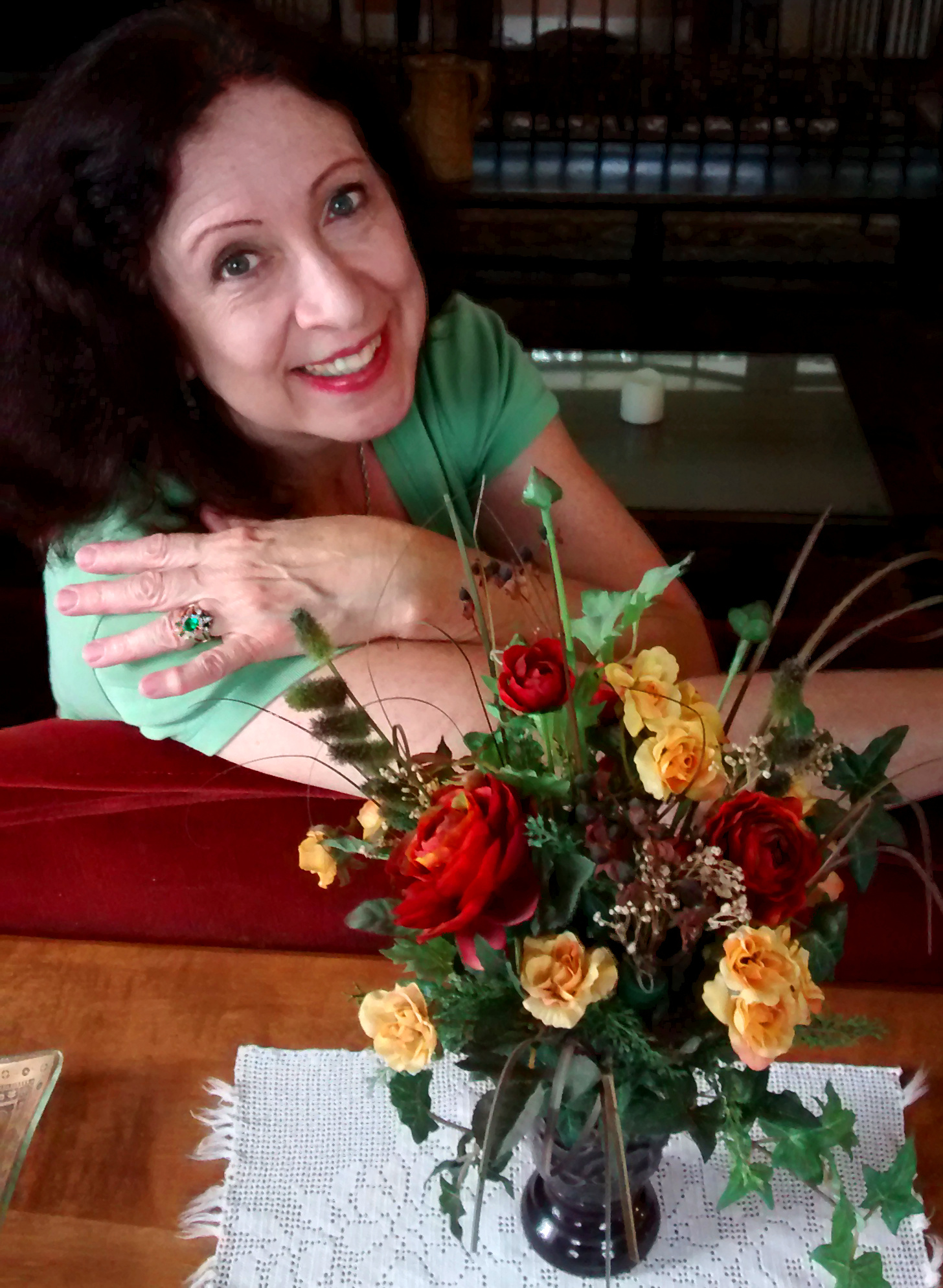 A long time theater specialist, Mary Carter has led over 500 history and art-related programs for youth and their families. At the pinnacle of her work, she adapted and staged a full-scale, outdoor production of A Christmas Carol. Mother Nature added her own special effects by producing wind and snow precisely on cue.
With a wedding planner book, The Insider's Guide to Planning the Perfect Wedding, and a co-authored colonial American romance, The Ruling Passion, under her belt, Liberty Fair is Carter's first novel for young readers. This story, so dear to her heart, was greatly inspired by Lafayette's 1825 stopover in Carter's prior hometown in NH.