By Rachel Smoka-Richardson
I love October – colder weather, college football, and the exciting anticipation of NaNoWriMo. Although I've never "won" NaNo, I fully credit it for shaping me for the writer I am today.
In 2008 I started a two-year creative nonfiction writing program at the Loft Literary Center. After years of school aimed at getting a Real Job, I was finally going to become a Serious Writer and the next David Sedaris.
Or so I thought. All year long, even with the kind support of my mentor and a handful of fellow writers, I struggled to write anything longer than two pages. I hated everything I wrote. And my excuses for not writing were piling up. My dreams of being a Serious Writer were slipping away.
And then November arrived. Over the month I worked my full-time grantwriting job. I got engaged and took a five-day trip to Nebraska to celebrate Thanksgiving with my soon-to-be-in-laws. I had Loft classes to attend and all sorts of assignments due to my mentor.
And yet. I decided this was the year to attempt NaNo with an idea for a young adult novel I'd been carrying around in my brain for years.
I didn't win NaNo. I didn't even come close. But I DID write 100 pages of a terrible, horrible, no good, very bad YA novel. (I came to discover years later that it's actually a rotten middle grade novel with a few swear words thrown in to make it sound older.)
But I wrote those 100 pages with joy and excitement, with anticipation of the next plot point, without the anxiety that plagued my creative nonfiction. Finally, I was having fun again!
In December, I brought those 100 pages to my mentor. She was shocked at my productivity. I told her that I might not be the next David Sedaris. She agreed.
Then I realized that my actual dream was to be the next Beverly Cleary.
I told my family and friends that I actually might be a writer for kids and young people. That I wanted to switch mentors. That I wanted to add to the already impressive canon of children's literature.
Their collective answer?
Of course you are. Of course you do.
What?
Rachel, you only read books for kids. Obviously, you are meant to write books for kids.
Why didn't someone tell me?
I suppose I had to figure it out for myself. Thank dog for NaNo – without it, I might still be writing uninspired creative nonfiction. Worse yet, I may have completely stopped writing.
Fast forward 10 years – in that time, I switched Loft mentors and kept plugging away at that terrible YA novel; I received an MFA in writing for kids; I learned how to write picture books and novels; I joined SCBWI and attended multiple conferences; I've made so many amazing kidlit writer friends and met countless esteemed authors, including my hero Kate DiCamillo (who really is the next Beverly Cleary). And now I have an agent and a picture book out on submission!
In other words, NaNoWriMo completely changed my life. And I am grateful for it.
Join me in writing during NaNoWriMo! My NaNo handle is @mplswritergirl. (Fun fact, that was also my handle on match.com, where I met the gentleman who proposed during NaNoWriMo 2008.)
Maybe we'll finish a novel, maybe we won't. But let's capture the fun and enjoyment that was first sparked 10 years ago!
This October, enjoy the cold weather (or grumble about it), watch some college football (go Gophers!) and generate the anticipation to write!
______________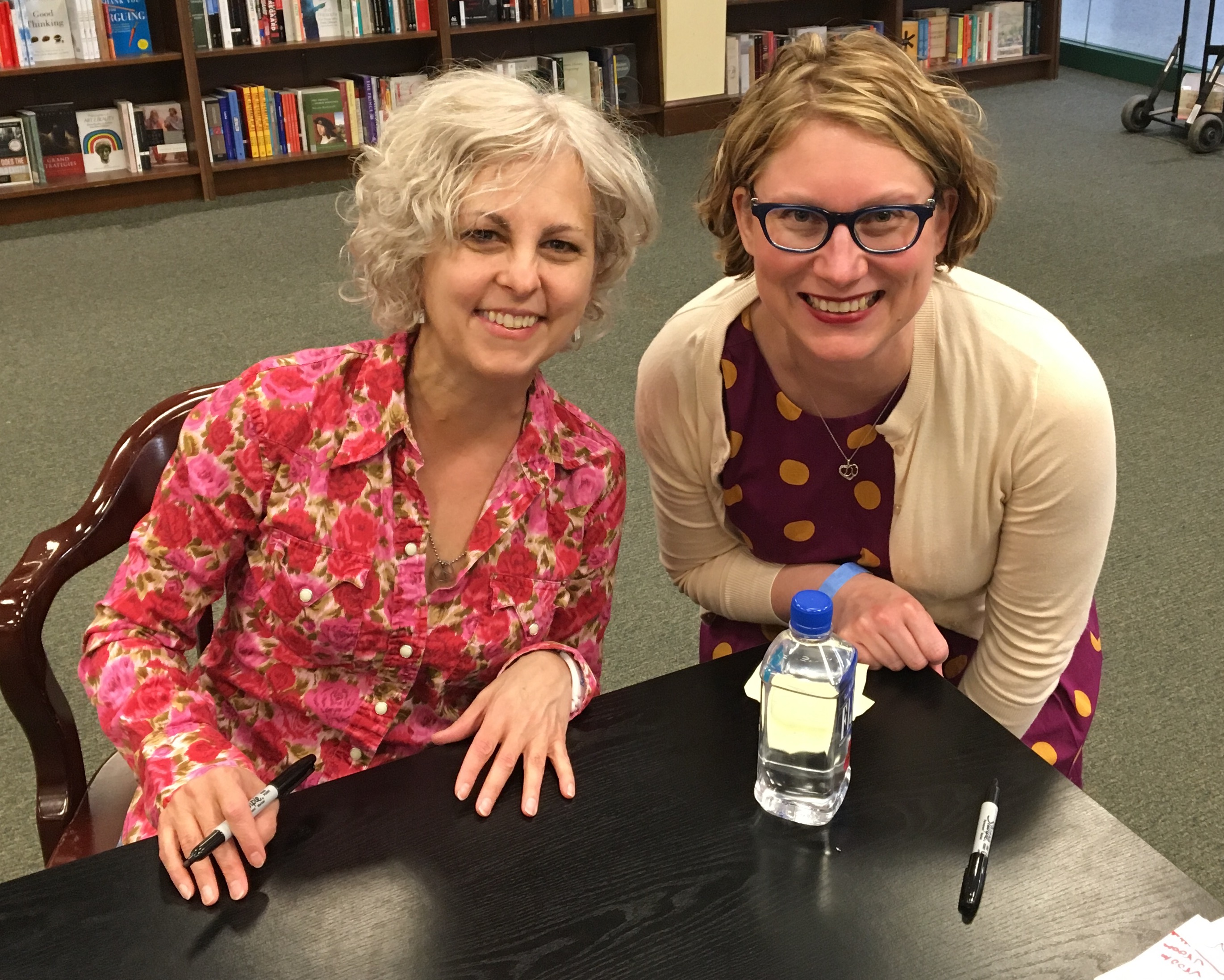 Rachel Smoka-Richardson earned her MFA in writing for children and young adults from the Vermont College of Fine Arts. She lives in Minneapolis with her pilot husband and two sweet rescue dogs; together they watch way too much television. Rachel is represented by Dawn Frederick and her picture book, Raccoon Reaches the Top!, is currently out on submission.