For today's NANO Red Sofa Break, it wouldn't be right without at least one special Red Sofa Chats. Specifically one that celebrates the DIY, underground, ubercreative literary movement we often celebrate here in the Twin Cities.
For anyone who is looking for guidance on best practices on how to do a launch party for the literati, it's essential one remembers to look to the successes of Hazel & Wren and Paper Darts, and as of this Fall, Revolver.  
Now envision a cold Fall evening, and 600+ people crammed into a boxing gym. In the ring are two local writers, and they are boxing to the max. Afterwards there's an 80's style dance party, and happiness ensues. . . all because of a new literary magazine.  (Publisher's Weekly, Mill City Bibliophile and LitSeen were some among the many that wrote about the big night). That's why we're honored to have Esther Porter from Revolver on the newest edition of the Red Sofa Chats.  Enjoy!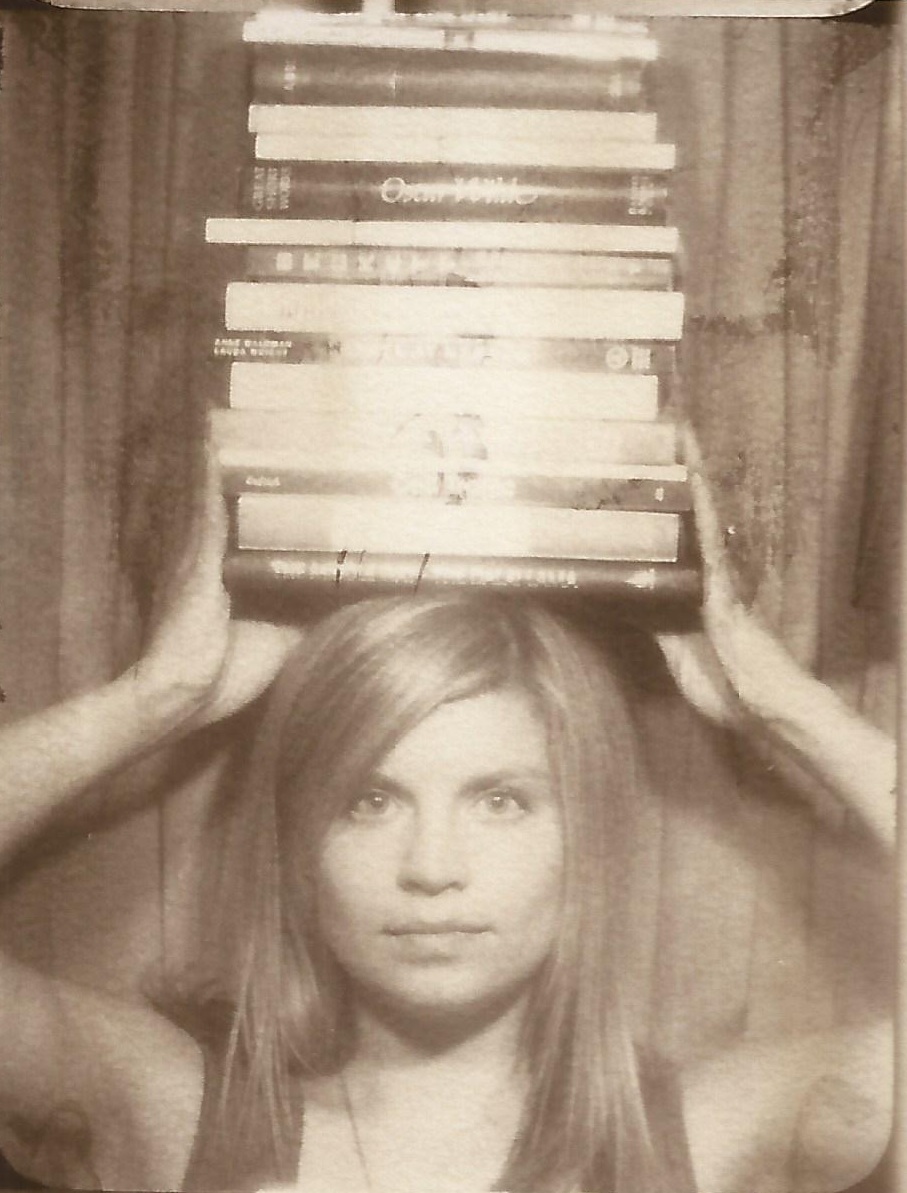 A little bit about Esther:
Esther Porter is a Founding Editor at Revolver, an arts and culture magazine based in Minneapolis. She earned her English degree at the University of Minnesota, then spent five years working for the esteemed literary publisher, Coffee House Press. She has four children's books forthcoming from Capstone Press in 2013. To learn more, visit her website: www.estherporter.com.



1. What inspired you to take the path you've taken in publishing?  You have worn (and still wear) the hat of editor, publicity (of a great press!), and worked in the corporate world.  For those individuals trying to find their place in publishing, we'd love to learn more.   
I was an intern at Milet Pubishing while studying abroad in London, and I had the opportunity to work one-on-one with their publisher on a great children's book series. This experience sealed the deal for me, and from then on I knew I wanted to be an editor. The following year, Chris Fischbach from Coffee House Press visited my editing class to speak about publishing. When he gave me their catalog, I saw some of my favorite writers. I wanted to hand him my application for an internship right then and there. A few months later, I was reading manuscripts in the Coffee House Press office. At the end of my internship, the administrative and development assistant position opened up, then a year later, I jumped into the publicist position. Although I wanted to be an editor, I also knew I wanted to work with authors to support their work in whatever way I could.  Working in publicity gave me a well-rounded view of the writer's life, the struggle to put literature in front of readers at the bookstore, in the library, the classroom, on the internet, and so on. I couldn't have asked for a better education than the one I received at Coffee House Press.
My husband is working toward his PhD in clinical psychology, and when we learned that his one-year internship would likely take us to another city, I needed to have the flexibility to work from anywhere. So, in the fall of 2010, I ventured out on my own as an independent editor. I was lucky enough to join forces with Sarah Stonich at WordStalkers and eventually develop a large group of clients.
My specialty as an editor was definitely literary fiction and poetry, but I didn't count out other projects that came my way. I wanted as much experience as I could handle. I've struck a nice balance for myself by working for larger companies, as well as small presses like Coffee House Press, Graywolf, and Milkweed, and directly with authors themselves. The range of work keeps me going and gives my days the variety I need. Every editor is different, though, so my advice is to pay close attention to which projects give you energy and which projects sap you of it. It's a good sign when you sit down to work in the morning and suddenly hours have flown by. The more you do it, the more people will know you for the work you love, and think of you when the perfect project comes along.



2. With your background, were there any other publishing experiences that you wished to participate in? 
I wish I had taken the time to work for a literary journal in college. The Ivory Tower wasn't around while I attended the U of MN, but I visited the class last year to talk about publishing, and I was so impressed by the learning opportunities the journal gave the students. I think the funding was missing the years I was there, but I'm thrilled to see that it's returned to the program and seems to be thriving.



3. What are you reading right now (for personal reading, for fun)?
I just read House of Coats by Brad Zellar and it broke my heart. The wonderful thing about being an editor now is that I can contact the author, let him know the impact his writing had on me, and ask if he has anything he would like to submit for publication in Revolver. That is such a good feeling. I'm also reading George Saunders' The Brain-Dead Megaphone and Yukio Mishima's Death in Midsummer. My husband and I are also expecting our first child in March 2013, so I'm reading far too many pregnancy books for my own good right now.



4. How do you utilize Twitter? How do you believe it has changed the publishing industry?
Truth be told, I'm terrible at Twitter. I'll go months without checking in, and when I finally remember I have a Twitter account, I'm overwhelmed by it. I wish I had more time in my day! That's not to say amazing Twitterers don't have busy schedules. I'm just not adept at Twitter efficiency.  From what I can tell, those who do it well check in daily, or at least regularly, and participate in conversations, rather than posting self-promotional, overly personal messages that have little to do with their larger community. It seems those who are good at Twitter are also generous of spirit. They often want to share information for the sake of others, promote artists they love, and just participate in the conversation soup. Twitter is a beautiful thing; one day I'll find the nerve to dip my toes. Thank goodness Ben Barnhart is such a pro—he handles the Revolver twitter account like a master.



5. If you had a crystal ball, where do you think (or hope) publishing, specifically magazine publishing, will be in 5 yrs?
I am excited by the ways magazine publishing has evolved over the past few years. With more competition online, publishers have had to innovate the way they present material. And innovation is always good for an art form. What do they publish online versus in print? What percentage of their resources go to their website and what percentage goes to their physical magazine?
I love the idea of print and online interacting with each other in new ways, and I enjoy the thought of the print magazine becoming more complex and interesting with the use of the Internet. The elements of interdisciplinary pieces can be brought together through the print version pointing to the online version, or even to something else in the physical world. I think the Internet has advanced our ideas of what's possible on the printed page. Print has been evolving since the beginning, and it would be a tragedy if that evolution stopped because of our fear of change. If we accept that people are consuming information in new ways, we can spend more time coming up with new and exciting ways to deliver it.
In some ways, print is turning into something worthy of reverence. Anything can be thrown on the Internet, but it takes a bit more to turn it into a physical object. How do we choose what's worthy of print, and how do we make these distinctions? I don't see these questions dwindling any time soon, and there's no way the writers and artists in our communities will let us stop talking about it.



Esther, this is wonderful! Yes, print is really turning into an object of reverence. As readers, what distinctive traits do you think will play a role in a book and why it should be in print? How do you think this will affect both book and magazine publishing? Let's discuss. . .