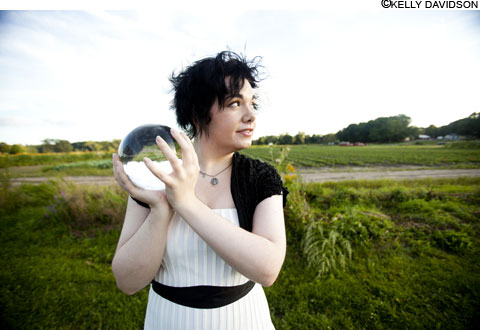 Last night the Twin Cities had the honor of seeing Erin Morgenstern at MPR's Talking Volumes. It was one of my favorite Talking Volumes attended to date.
One thing that absolutely stood out was the Erin's writing process. Specifically that she had to go through many revisions before the book was absolutely ready to be published.
For anyone who has read the final version, it's heavily agreed by most that THE NIGHT CIRCUS is a book where the words and descriptions come to life on their own. Surprisingly, hearing Erin speak of the many descriptions edited out of her book reminded me (and this agent brain) of the revision process; specifically before one approaches an agent.
Erin explicitly stated that she queried agents before THE NIGHT CIRCUS was 100% ready for publication. Many rejections were received, with comments the book was lacking a plot. Erin was fortunate that one agent (Richard Pine) saw the potential, but that he wanted the book rewritten altogether. Many, many versions later, we now have a printed edition that's garnered many appreciative readers.
Here's my kind nudge to everyone, it seems that many writers rush out to query agents when their books aren't fully completed, or are still in the early stages of figuring out the idea. For the novelist, instead of rushing to find a publisher or agent, take extra time to fine tune your book. Maybe consider hiring a freelance editor to do a run-through before starting the submission process. For the nonfiction writer, take the extra time to perfect that book idea and to ensure the author platform matches it.
The result? Less rejections, hopefully a smoother publishing path, and an overall positive experience in navigating the figurative publishing waters.