Think about the time it takes to write a novel, find an agent, and get it published.  Now imagine that time taking possibly 3x longer to see the final presentation of one's PLAY (vs. a book), that is the life of a playwright.  Despite the significant time difference, there are many similarities in how books and plays reach success, as both writers depend on working with others in the field, critiques, strong personal commitment and many (many) rewrites.
I immediately knew Bethany Whitehead was the perfect person to explain how the process happens. Her guest post is eye-opening, and I believe everyone will appreciate learning more about the writing experience of a playwright; plus want to find ways to use the word "dramaturg" in future conversations.  Enjoy!


By Bethany Whitehead
For the past eight years I have been an arts administrator, working with visual artists and writers. Since I have not been blessed with artistic talent, I instead create a framework that allows those with the creative sensibilities to excel at what they do. In my varied work I have seen firsthand the challenges artists face in bringing an artistic product to the larger, commercial market.
Installation artists (making site-specific work) spend many hours creating art that has no resale value. Oil painters can easily spend a year creating a series of work that never finds a gallery or location to exhibit their art. Sculptors may be forced to reduce the size of their work because the cost of materials is exorbitant. (Seen any emerging bronze sculptors lately?) There are many existing challenges to bring one's work to an audience; the visual art world is a harsh beast. When I thought I had seen the challenges of artists from my work with those who create visual work, I got a job working with playwrights.
For two and a half years my job was to manage a membership base of 1200 playwrights around the world. Until I was working with them, specifically aiding playwrights in their quest to make their plays ready for submission to theaters, I had never considered the challenging and arduous path of writing and editing a play. This often takes more than five years and sometimes up to a decade to 'complete' a play.
From previous experiences, I know that friends and trusted colleagues can assist with editing a painting or a series of visual work by commenting upon it and providing suggestions for change. When one writes a poem or a novel, the writer will share that work with a trusted writers' group, in a crit session, or with friends and colleagues, with the goal of receiving valuable feedback to help improve the next draft. These art forms allow the draft form to be seen through the lens of the way an audience will view the finished product.
To move an early draft play towards a completed stage ready play, there is the necessary for actors and designers, sometimes even a director. Assembling a team is the only way to help a playwright to know where and how to edit the work. In the new play development world there is the process of holding cold readings, staged readings, or workshop readings. Readings are really the only way a writer can hear the nuances of the dialogue between characters, passages that are unclear and ways that the play's integrity will stay intact. Until the words come off the page and are spoken aloud, the writer's vision is hard to garner. Readings may be done with friends with no acting experience in the writer's living room, or, better yet, cast by a theater or play development center.
At a play development center, of which there are a number of these across the country in cities such as New York, San Francisco, Philadelphia, New York, and Minneapolis, the critique process is more focused. For the reading of any play in an established center, there's a good chance it will feature Equity actors, a hired director, and likely a dramaturg.
"What's a dramaturg?" you may ask. Dramaturgs are often the lynchpin of new play development; these individuals, often having earned MFAs or PhDs in dramaturgy, serve the needs of the playwright and the play, acting as an advocate and voice in the room as actors, directors, and other artistic staff work with the writer's words. Dramaturgs do everything from verifying that the facts, slang and set pieces are historically accurate, to assuring that a character's voice is consistent throughout the play, to helping the writer interpret the feedback from the director or even the actors.
Through my work with playwrights, I was able to offer a variety of opportunities for writers to hear their work aloud. The most basic was an informal reading program conducted via GoToMeeting online and often featuring me, a definite non-actor, and other readers with no experience on the stage. Someone would read the stage directions, while others would read the various character parts. Even these, dare I say, crude readings were extremely enlightening as to areas of confusion within the dialogue, disjointed character development, incorrect stage directions, and/or mistyped character names.
If a writer has means, another option is to pay to hire seasoned actors to read their work aloud in a public forum. The same outcomes as we saw in our 'crude' readings were evident, but with the additional benefit of revealing points of confusion that experienced actors faced in working with the text. If a playwright is established enough and on fellowship or part of a select group of emerging-writers-to-watch, s/he is often offered the chance to have their play work-shopped which does all of the above, just over a longer period of time (anywhere from 10 hours to 40 hours) with more resources and more people in the reading room. The essential key to any reading is how the writer synthesizes the experience; eventually taking this work to push the play forward to another draft. And eventually to the stage.
I've seen plays transform overnight. I have seen writers insist their play was perfect after hearing it aloud once (it wasn't). I have also seen plays stuck in what the playwriting world has dubbed 'workshop hell' with some receiving a workshop in New York, followed by one in Australia, followed by another in San Francisco, but with no commitment to an actual production.
Going back to my lack of artistic ability, I'm actually grateful I'm lacking the gene. The thought of bearing my soul through an artistic product, whether a novel, painting, or play; opening myself to critique is more than I'd be able to tolerate. Instead, I find ways to be a supportive listener, viewer, or even stage directions reader, assisting in the necessary, but challenging, road of edits and revisions. If you want to learn more about the world of playwriting (and rewriting), as well as workshopping of plays, check out www.howlround.com, the book Outrageous Fortune by Todd London, or seek out a play reading in your community.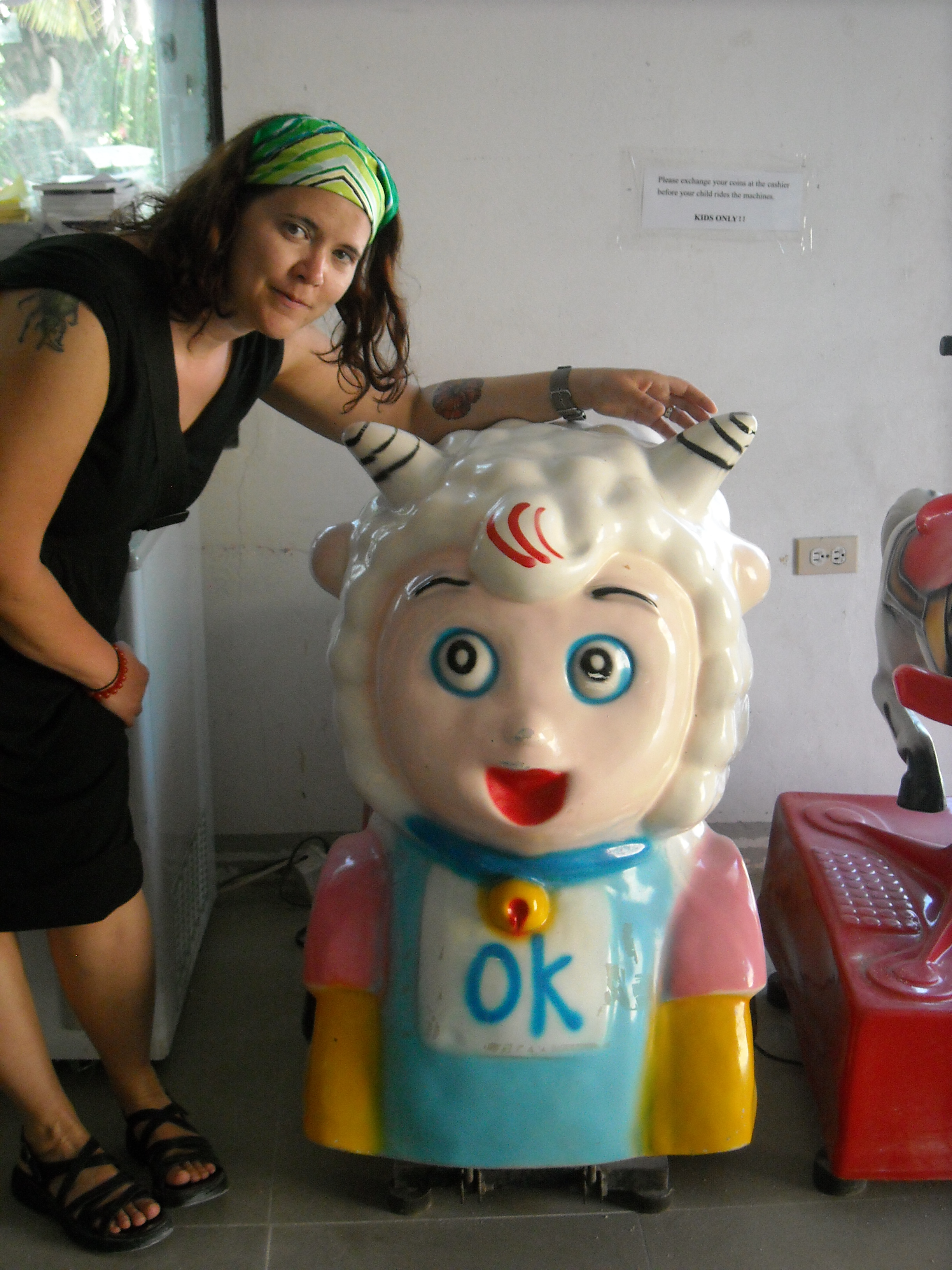 Bethany Whitehead is native Saint Paulite, Bethany discovered her passion for the arts while a student at Kalamazoo College, but also quickly discovered making art is not her forte.  Since pursuing a Master's Degree in Arts Administration, she has worked within arts organizations and for artists holding positions at the Walker Art Center, the American Craft Council,  the Playwrights' Center, and her current role as Executive Director of Banfill-Locke Center for the Arts.  Bethany has served on the board of the Women's Art Registry of Minnesota (WARM) for seven years, and continues to write their newsletters and will jury their fall member show. When she's not working with writers and artists, she can be found volunteering at MSP airport helping lost travelers, giving tours at the Walker Art Center, ushering at the Fringe Festival or judging National History Day events. She also reads a novel a week, travels outside the country at least once a year, obsessively collects handmade jewelry, and is training for her first triathlon.