One of the reasons that I love this job so much is the creative people I'm surrounded by. Each and every person brings a passion to our little world of publishing, and one person that stands out is Emilia Rhodes. Needless to say I was excited for her to participate in this month's Red Sofa Chats. Enjoy!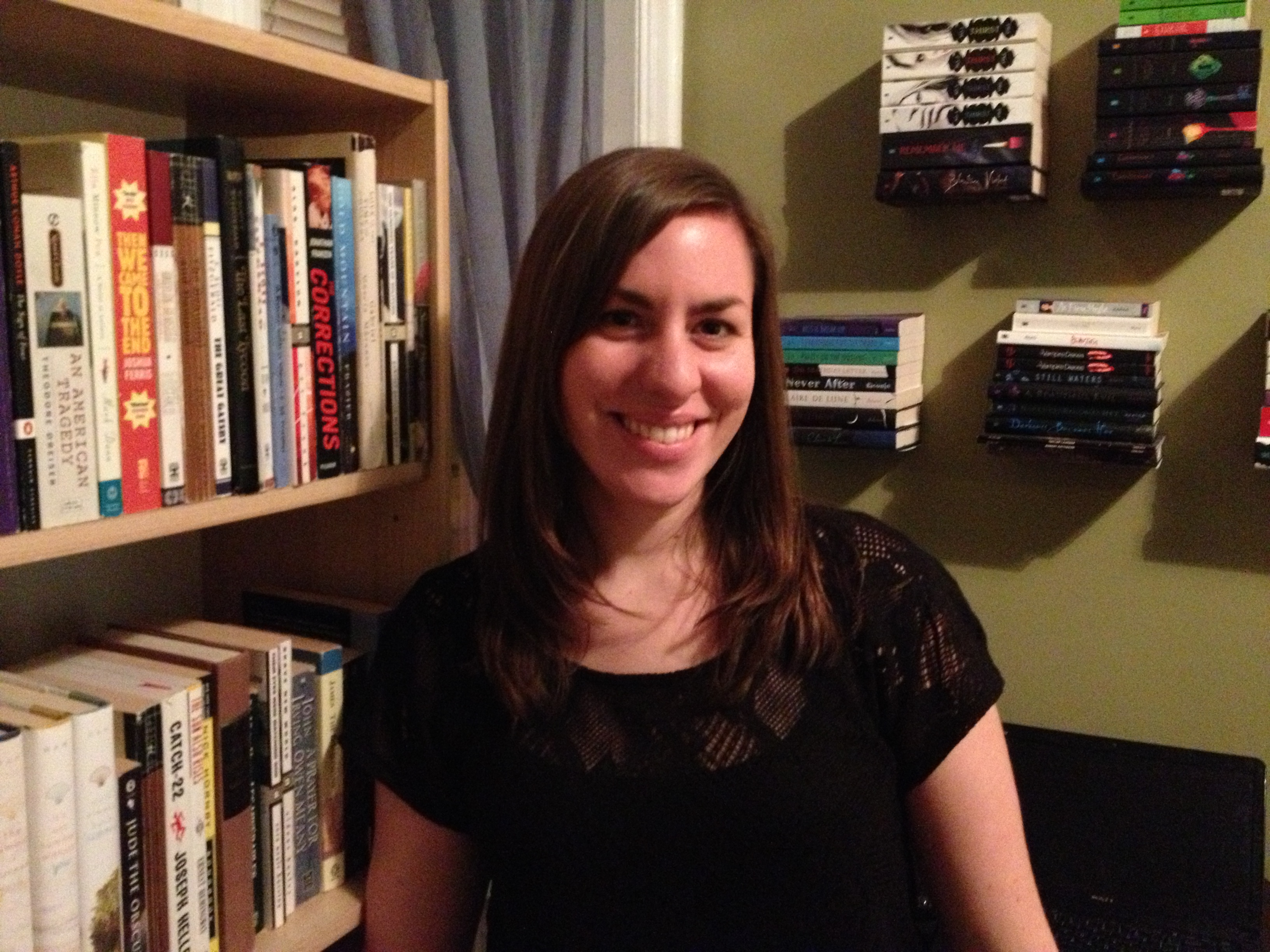 Her bio:
Emilia Rhodes is an editor at Alloy Entertainment, the home of Gossip Girl, Pretty Little Liars, and Sisterhood of the Traveling Pants, where she develops and edits young adult and middle grade fiction. She
was previously at Simon Pulse, the teen fiction imprint at Simon & Schuster.
Her list includes New York Times bestselling series The Vampire Diaries by L.J. Smith, Thirst by Christopher Pike, and Kissed by an Angel by Elizabeth Chandler, as well as National Book Award finalist Out of Reach by Carrie Arcos. Upcoming releases include Let's Get Lost by Adi Alsaid, Galaxy's Most Wanted by John Klopefer, and The Merciless by Danielle Vega. You can find her on Twitter @emiliarhodes.
 


1. Why did you choose to become an editor? And how has it influenced your life as a writer too?
I chose to become an editor because at the end of the day, I love stories. It's the cheesy, obvious answer that most editors have, but it's true. I've always loved to read, and am a big consumer of pop culture. While I like to create and I get to do that developing for Alloy Entertainment, I don't consider myself a writer. But I love to work with new voices and great talent and still be a part of the creative process.


2. Are there any projects you wish you could have worked on?
There are so many! I wish I could have worked on The Perks of Being a Wallflower by Stephen Chbosky. Not only a great book, that story changed the lives of so many people. It's incredible. And more recently, I've been fangirling over Rainbow Rowell's Fangirl. I loved so many things about that book, but most of all it was a nice reminder that a book can still be satisfying even if every storyline or conflict hasn't been resolved. Life is messy, and narratives can be a little messy, too.


3. What are you reading right now (for personal reading, for fun)?
I'm currently reading The Tenth of December by George Saunders, and I'm enjoying finally seeing what all the fuss is about! I most recently finished Forgive Me, Leonard Peacock by Matthew Quick. His characters just jump off the page.


4. How do you utilize Twitter? How do you believe it has changed the way we go about publishing books?
I use twitter to keep in touch with agents and editors, and to follow publishing industry news. I share books I'm reading and TV shows I'm enjoying, and love seeing the same from other people. It's a great way within the industry to share your taste—and also a good way to get recommendations!
I think twitter has built a great community for authors to support one another, and spread the word about their books. Industry-wise, twitter allows a glimpse of what's out in the world already, what people are talking about, and what people want. It's a great way to keep on top of the marketplace.


5. What are you currently looking for?
Here at Alloy Entertainment we're always looking for great voices! We develop most of our ideas in-house and always need talented writers to partner with us and bring those stories to life.
We also have a program called The Collaborative (more details here: http://alloyentertainment.com/articles/the-collaborative-initiative/) in which we accept submissions and queries from agented and unagented writers. The Collaborative looks to acquire up to twelve partial or complete manuscripts per year with emphasis on women's fiction, young adult, middle grade, and chapter books. We mostly look for fresh, new voices, and strong, unique concepts. Send us your manuscript—we'd love to read it!


Thanks so much Emilia! To our readers, do you have any questions about the Collaborative that Emilia can answer? Post and we'll discuss.