The Calling
Today's success story comes in the form of a calling. Not just the calling to write, as that's assumed already. A calling is generally referred to as a spiritual path; one that indicates the person was born or meant to do a specific thing in life.
Calling: [IN SINGULAR] A strong urge toward a particular way of life or career; a vocation:
                                                           -Oxford University Dictionary
The calling can often happen with writers in particular categories and genres; as if every decision, activity, connection, and more has led to a specific type of book being written and eventually published.
I've told many that my author, Tim Hanley, is one of these people. What started out as a natural appreciation of comic books became something greater. The biggest part was Tim eventually becoming a recognized expert through his blog and other various blogs that discuss women in comics. This was happening while he earned a Master's degree in history; where he focused on the early decades of the comic book industry (specifically DC Comics and their cast of female characters). He spent many years working toward these goals. Eventually all that hard work paid off in the form of a book.
The book was WONDER WOMAN UNBOUND: The Curious History of the World's Most Famous Heroine (Chicago Review Press, 2014). After many positive reviews, we were excited to sell his newest book to Chicago Review Press, a book about Lois Lane (to be published in 2016).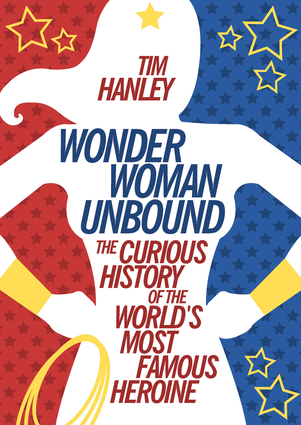 In short, Tim was able to following his calling in taking a lifelong love of comic books and turn it into an interesting education and writing career.
Congrats Tim on your newest book! We can't wait to see it!