By Dawn Frederick
At #TeamRedSofa, we wanted to celebrate the holidays with our followers.  Of course the best way to share our love of books is by hosting a free giveaway through New Year.  Yes, we're giving some free books away, and all you have to do is participate by making one comment.  🙂
For our first giveaway, it seems appropriate that those who are in search of love and partnership have the opportunity to show off their awesome geek selves during the holidays.  The first giveaway will be THE GEEK'S GUIDE TO DATING.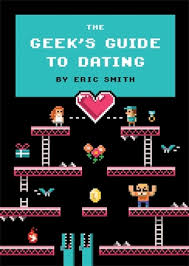 Our question of the day (by which you can comment to enter to win*) is:
What is your proudest geek moment? Any why?
We can't wait to see what you have to share!
Cheers,
The Team of Red Sofa
*The winner will need to reside in the U.S. – we will have some titles available anywhere.