By Dawn Frederick
If you follow any of the #teamredsofa crew on Twitter, FB, etc, you'll know it has been a busy (but also very productive and awesome) year thus far. This of course has resulted in all of us fighting a losing battle with the inbox, as there are a limited number of hours in any day to answer all the queries.
So as a collective, all of us (not everyone at Red Sofa) will be closed to new queries during the months of November and December. This includes Laura, Erik, Jennie, Bree, Amanda and Stacey, myself included.
For anyone who is curious where we're at with our requested materials, we're all doing the best we can, as we also want (and believe it's important) to focus our energy on our current authors too.  The time freed up by not taking queries = more quality time taking care of our authors.
Additionally this means we can read all the new ideas awaiting our attention, as we all have tablets filled up with them.  Case in point, I have some items from the summer that I can't wait to read with a coffee and one of the #catsofredsofa in arm's reach.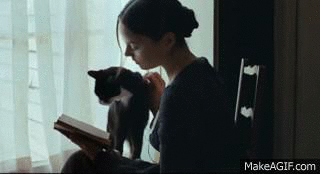 So for anyone who does have a submission coming our way, it's a good idea to do before 10/31/16. On January 1st, we resume taking submissions. And fingers crossed it'll be a clean slate for 2017, as we're already confirmed for a handful of conferences and look forward to new pitches, new ideas, and hopefully a friendlier inbox. 🙂