By Jennie Goloboy
Every so often, some unscrupulous person gets into a research library and smuggles out an autographed letter from someone famous.  I've often joked with my historian friends about doing the opposite — smuggling a document into the library.  How often do historians wish we could hear an event narrated from a different point of view– and the document that would enable us to do this doesn't exist?
My recent book, Charleston and the Emergence of Middle-Class Culture in the Revolutionary Era, focuses on how work culture shaped the middle class.  Specifically, it looks at letters written by merchants in Charleston, and how they interacted with other merchants, attempting to charm them into trading together.  They connected with business partners by making these relationships increasingly sociable, which could mean bringing their families together.  Often, for example, married merchants would discuss the education of their children, or send little presents made by their wives.
I wondered what their wives thought about this.  Did they think of themselves as important to their family's economic well-being?  Because it was so important to me to show their point of view, I was very excited to find a cache of letters written by a woman named Isabella Hamilton.  As I read them, it was clear she was a well-informed and eager participant in her merchant husband's business.  Even though she always saw herself as a subordinate to her husband, she felt that her knowledge and her devotion to the well-being of her family gave her the right to comment on business relationships– and her husband listened to her and took her advice.
There are tricks historians have developed to tease out different points of view, even for people who didn't leave documents behind.  None of them really involve smuggling fake letters into the library.  But I felt very lucky to find an author who could testify, in her own words, about what it felt like to be part of a mercantile family.
_______________________________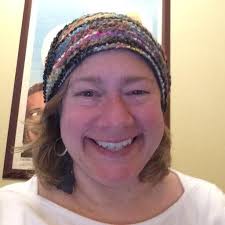 Jennifer L. Goloboy is an independent scholar based in Minneapolis, Minnesota, specializing in the history of the early American middle class. She is the editor of Industrial Revolution: People and Perspectives. Goloboy earned her PhD in the history of American civilization from Harvard University.
She is also an agent at Red Sofa Literary, and writes under the pen name of Nora Fleischer.