By Molly Maguire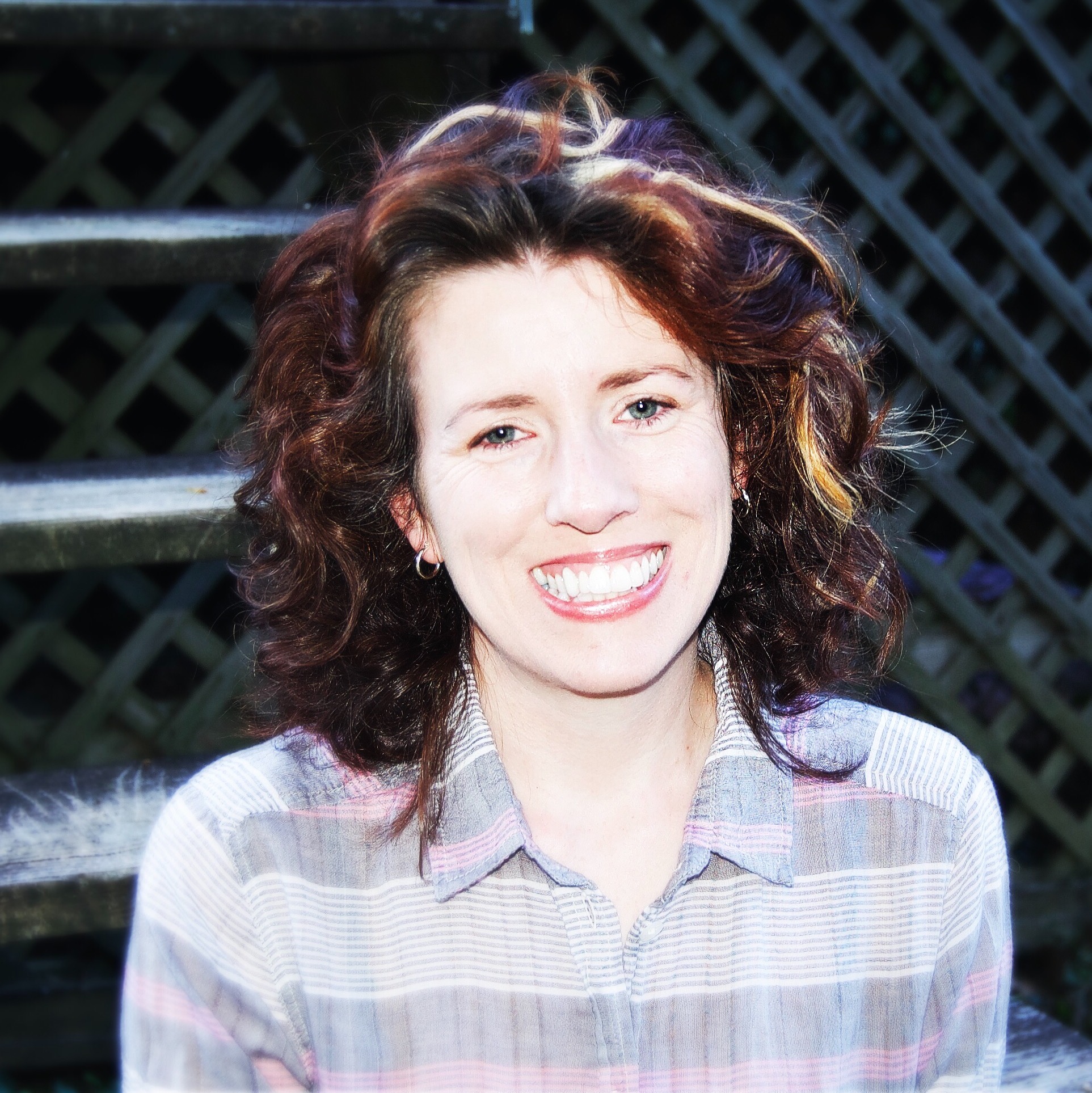 April Snellings is represented by Stacey Graham and Dawn Frederick. She has worked as a writer on the acclaimed radio drama series Tales from Beyond the Pale , as a writer and editor at Rue Morgan Magazine, and as a contributing editor at Thriller Writers' The Big Thrill . Her work has been recognized by the Rondo Hatton Classic Horror Awards, the Society of Professional Journalists, and the American Advertising Federation. Her first book, Ghoulish: The Art of Gary Pullin , is out now. Thank you  for chatting with us about Ghoulish, spooky books, and your new project!
You worked with Gary Pullin before Ghoulish for a period of time as a writer at Rue Morgue while he was the artistic director. How did you two end up becoming partners for Ghoulish?
We owe that to Dave Alexander, who was Rue Morgue 's editor-in-chief when Gary and I worked there together. Dave was also the editor of Ghoulish —he gets around. When the project landed at 1984 Publishing and they were ready to find a writer, Dave was nice enough to suggest me.
I loved the story you shared in another interview about how some celebrities can be very particular about their likeness being used in movie posters, and I think it's a detail many people don't think about. Was there anything else you learned talking to Pullin about his work and process that surprised you, or that you think other people might not know?
One thing I hadn't thought of until Gary mentioned it was the impact the internet has had on movie poster design. Poster collectors love to talk about the "floating head" scourge of photo-based movie posters that took hold in the '90s, but the medium has also been affected by the practice of shrinking key art down to a thumbnail on Amazon or Netflix.
Artists have to create posters and covers that work at full size but can also represent a movie or album as a tiny, one-inch piece of art. What was your favorite part of working on Ghoulish ?
My favorite part was getting the chance to spend hours and hours picking an artist's brain. I collect alternative movie posters, so it's a field I love and I had a lot of questions; Ghoulish gave me an excuse to ask them all. It was fascinating to think about the creative process from a totally different perspective than mine, and to find the places where writing and visual art intersect.
What's something that turned out to be more difficult than you thought it would be? How did you work through that difficulty?
The biggest challenge, and one I didn't anticipate, was a different facet of that same issue: Gary and I speak about those concepts and processes in very different languages, so it wasn't always easy for me to step out of my own head so that I could ask better questions. I don't have any background at all in art, so there was a bit of a learning curve.
I solved the problem the way I usually do: with obsessive research. I read a lot of artist interviews and profiles, watched documentaries, and talked to artist friends (including Gary—we're pals, which made the process a lot of fun).
You've mentioned in other interviews about authors and books that you read as a kid that made you love the horror genre (Stephen King, Ray Bradbury, Shirley Jackson, etc). What are some books you've read recently that you've really enjoyed, and are there any upcoming releases you're really anticipating?
Recently I've loved Edgar Cantero's Meddling Kids (it's nuts—read it immediately), Riley Sager's Final Girls , John Darnielle's Universal Harvester , and Dawn Ius's Lizzie, to name a few. None of them are horror novels in the traditional sense, but they all use the genre's conventions and techniques in interesting, unexpected ways. A few upcoming titles I'm excited about are Cantero's This Body's Not Big Enough for Both of Us and
Grady Hendrix's We Sold Our Souls —both of those guys are completely steeped in genre history and fandom, and it's a pleasure to read them—and Claire Legrand's Sawkill Girls.
On the non-horror front, I'm really jazzed for Maureen Johnson's follow-up to Truly Devious and Melissa Albert's sequel to The Hazel Wood, though it's a long wait for both of those.
What are a few of the things you love most about the horror genre, and what changes or new ideas would you like to see if any?
To me, horror can be incredibly empowering. The most obvious example might be movies and books and comics with powerful, proactive female protagonists, but the genre as a whole can feel very welcoming to anyone who's ever felt like an outsider (so everyone, I guess?). I also think horror can be a fantastic tool for working through tough personal issues. A great example is The Babadook , which deals with grief in such a
nuanced, empathetic, and ultimately helpful way.
As for changes, I'd love to see more diversity in horror. This is happening, thankfully, but it can't happen fast enough. The concerns of marginalized people, whether they're queer or POC or immigrants or any other group you can name, are exactly what we need horror writers to explore. The genre gets a lot of underserved side-eye, but I think great horror can beget empathy, and we desperately need that right now. And the happy side effect is that is that diverse voices make horror (or any other genre) richer, less predictable, and just all-around better.
You're currently working on a YA novel. How has working on that been different than your non-fiction work on Ghoulish?
The fantastic thing about Ghoulish was that I had a contract and, even more importantly, a deadline before the first word was written. That pressure is helpful, to say the least—I've spent a lot of time chasing every idea that pops up in the course of my novel, and I do better when someone besides my wife is waiting for me to deliver a manuscript.
Have you found yourself using any of the skills you learned as a writer on Tales from Beyond the Pale when writing fiction? Do you ever feel like you need to tone horror elements down because you're writing YA?
I do find that my experience with Tales from Beyond the Pale is helpful with writing fiction. Working with Glenn McQuaid and Larry Fessenden, who are accomplished filmmakers and writers, was a crash course in storytelling, and writing 30-minute radio dramas will either teach you economy and pacing and self-editing or it will kill you. It was also instructive because, with the live shows, we got to see the audience's reaction first-hand. Novelists don't often get that opportunity, so it was enlightening to watch the
audience and see what they were responding to and when the thumbscrews were really being twisted.
As for toning down the horror elements of my YA, that's a great question, and the answer is that I haven't felt any need to do so. Part of that is probably because hardcore horror isn't usually my bag, so I don't tend to write the stuff that might be considered too "hard-R" for the YA market. (My Tales episode, "Food Chain," is the exception—that one isn't for the squeamish, even though it's a comedy.) But I think a bigger factor is that
YA readers are the best possible audience for horror. I devoured horror when I was a teenager, partly because I could relate to it so well and it made me feel less alone. Unless I'm remembering it wrong, adolescence is completely terrifying and it helps to read about characters who fight their way through their own horror stories and come out on the other side.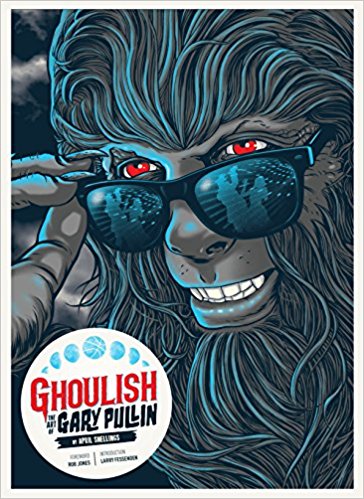 Thanks again to April for taking the time for this Q&A! Check April and her work out at the websites below: