By Kate Evangelista
This piece will sound more like a love letter than anything else. Note that in my eyes, Holly Black can write no wrong. Does that sound biased? Yes. I am so biased, nothing you can do, say, or write will convince me otherwise.
My love for Holly Black began when a friend of mine introduced me to Tithe, one of the books in her Modern Fairy Tale series. I was immediately captured by Black's writing style and her story sense. With each book I'd read from her, the writing grew lovelier, entrancing me within the spell she weaved.
I never thought I could be devoted to an author more until I read The Darkest Part of the Forest. This book solidified my loyalty to Black. She could ask me to do anything and I would. I am an obsessed fan at this point. Restraining orders may be issued in the future should I meet her in person. Then again, if I were lucky enough to meet her in person, I would be so paralyzed with fear, I'd be a puddle on the floor or far worse, a babbling idiot. Case in point, when she came to the Philippines for a book signing, I couldn't even bring myself to go. That is how afraid I am of meeting one of my writing heroes.
When I had been asked to contribute to this series for NaNoWriMo, I knew right away which book I would be writing about. THE WICKED KING is the second book in Holly Black's latest series. If you haven't read The Cruel Prince, maybe look away. If you have yet to read any of Holly Black's books, get out! But all kidding aside, you NEED to read her books.
The Wicked King takes Jude, our protagonist, into a whole knew world. She has become a king maker and maneuvered her way into controlling the very kingdom that despised her for being human in the world of fae. This is also the book where we get to see her love for Cardan, the cruel prince she had crowned king, come to fruition.
I enjoyed the pacing of this story. The many intrigues held my interest. I was cuffed to this book. Black keeps you reading until you're out of breath in the end. And what an ending it was. Shocking, yet fitting. I feel bad for Jude, but I also know that she will return with vengeance born of wings made from scorn. Cardan better have a damn good excuse for doing what he did because Jude will cut his heart out.
The Wicked King is easily my favorite book of the year. What makes my love for Holly Black even more potent is that the third book comes out this month. I need to know what happens next and I believe that you do to.
_______________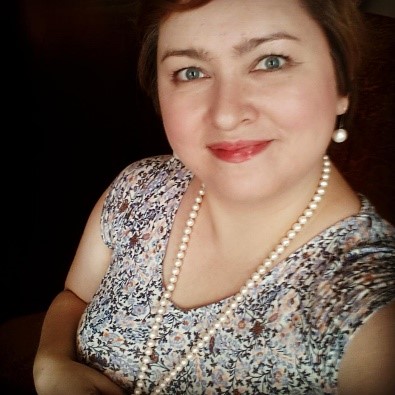 Kate Evangelista is a young adult writer, creative writing teacher, and a mother to six rambunctious cats. Born in the Philippines, she attended college in De La Salle University – Manila and holds a Bachelor's of Arts in Literature and a Master's in Creative Writing. She got her start publishing with small presses like the now defunct Crescent Moon Press until she moved on to medium presses like Entangled Teen and eventually being selected as part of Swoon Reads' third season of authors. Her debut novel, TASTE, even became an Amazon bestseller. Her latest novel, THE BOYFRIEND BRACKET (Swoon Reads, 2018), was well received by NPR and is now in the running for a movie adaptation with the A&E Network.