By Alex Giannini
I'm picky about my tattoos. Frustratingly so. I mean, listen. I've got a pretty obsessive-compulsive personality to begin with, so if I'm gonna put something on my body that's never gonna come off (save for, like, a shark attack or something), you can damn well bet that I'm going to deliberate about it for a good, long while.
To date, I've got the cover to Ray Bradbury's October Country on my left arm, and a half-sleeve on my right arm that includes comic panels from Neil Gaiman's Death: The Time of Your Life mini-series, a famous scene from Frank Miller and David Mazzuchelli's seminal Batman: Year One, and Mitch Gerads' instantly iconic cover image of Mister Miracle from issue one of the Tom King-penned opus.
It was that last one—the close-up of the Jack Kirby-created escape-artist-turned-super-hero—that really hammered home the design for the rest of the sleeve. And that was a bit surprising, considering the complete trade paperback of King and Gerads' Mister Miracle only just came out in February of this year.
Look at it this way. The others are all obvious choices—I grew up on Bradbury and have always been one of his Autumn People, and yes of course I have Neil Gaiman's Death on my arm, and anyone who knows me knows that Batman is real.
Like I said—obvious choices of old favorites. Characters and images that have helped to shape my life in ways only hopeless readers and writers can understand.
But Mister Miracle.
He's a character I knew little-to-nothing about before it was announced that Tom King and Mitch Gerads would take on a 12-issue maxi-series featuring the titular hero. I knew enough to know that Jack Kirby created a wonderful, colorful, brilliantly convoluted world with characters like Scott Free (Mister Miracle) and Big Barda and Darkseid and Granny Goodness. And I knew that, beyond those 18 original issues in Kirby's run, there are only a handful of other stories about these characters in existence.
But Kirby was throwing out mind-melting plot points from the moment he was born, it seems, so the content is there. The intrigue is there. The stories are there. The bones are there. King and Gerads are excavating, they're reshaping; they're finding new things for old characters to do.
So the whole, "I don't know where to start" argument that new-to-comics readers tend to lean on doesn't apply here. And by the time the series started, I'd read enough of Tom King to know that—like Gaiman before him—I'd follow King to whatever book he went to next. King's Batman run is unlike anyone else's Batman run. His Batman is smart and perfect and real and broken. His Vision mini-series at Marvel gutted me, completely, over the course of a very long night. More recently, King's Heroes in Crisis comic confused me, but kept me coming back each month to read the latest issue.
But Mister Miracle.
In his cover blurb to the first issue of the series, author Brad Meltzer likened the story to a magic trick, crafted by two master magicians. And it is just that. This book is like a trick of the light, a story about stories, but also a story about a hero trying to do right. And, frankly, just trying to do…and maybe even failing, before he even begins.
Maybe you've noticed by now that I am dancing around telling you what Mister Miracle is about. Because that's not really the point of the thing. Told from the point of view of a completely unreliable narrator, King's Mister Miracle is about a lot of things.
Like depression and suicide and family and good versus evil. It's about how life changes and forces us to adapt. It's about giant super hero battles in the sky and it's about finding the right veggie platter for a party.
It's about never giving up and being able to escape any situation. It's about navigating the current hellscape that is the Trump administration. It's about a family, just trying to get to the next adventure.
Mister Miracle hit me like a Big Barda punch to the face. It's stayed with me throughout the year, and I've revisited it twice already. It made such an impression that I decided to put him on my right arm, surrounded by Gaiman's Death and Miller's Batman, and opposite from Bradbury's October.
Like I said. I'm picky about my tattoos. These are the things I carry with me, always. Like Mister Miracle.
__________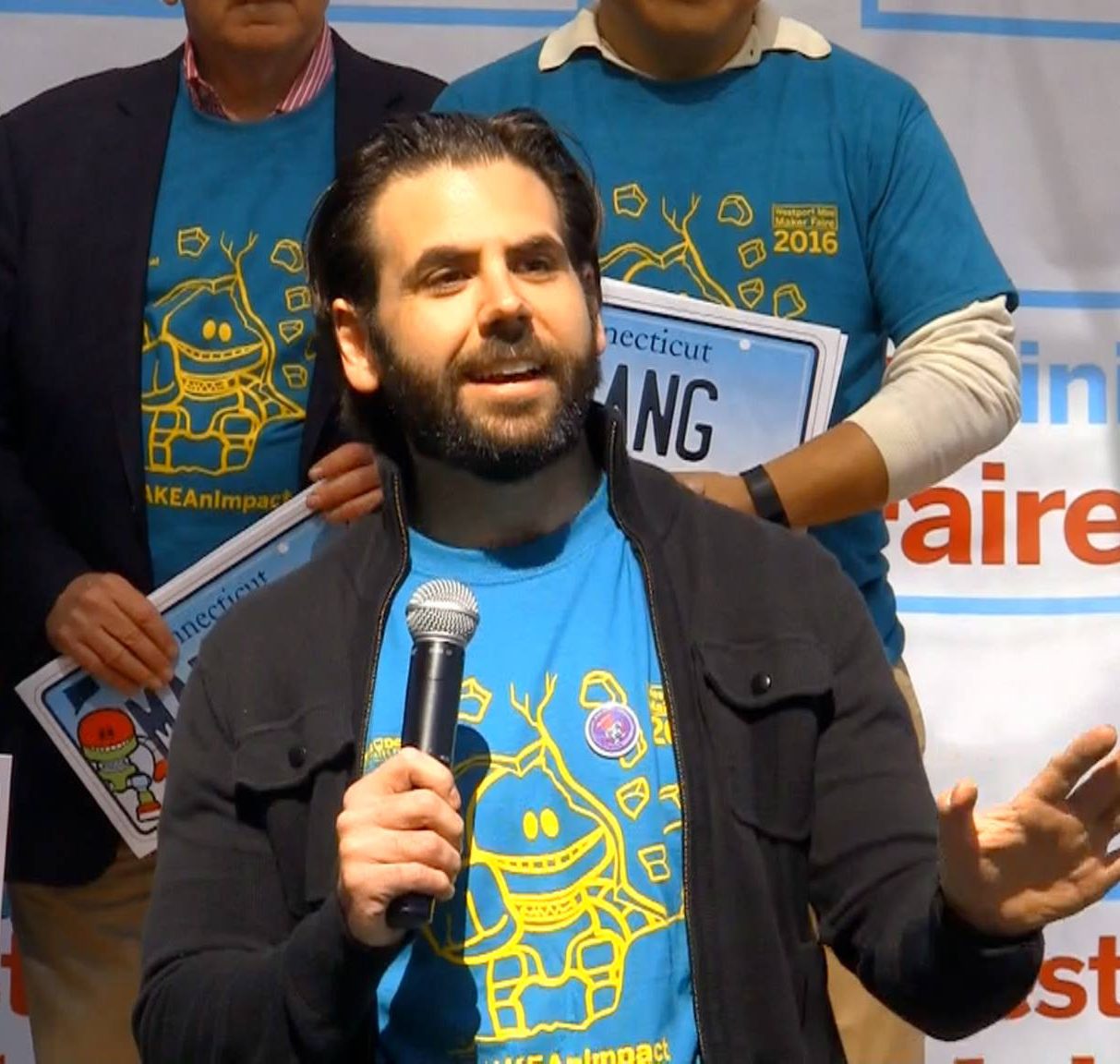 In many respects, Alex Giannini has led a ridiculous life consisting of equally preposterous careers. From Little League fields to college baseball, from the most expensive traffic violation in recorded Syracuse history to living in Italy, from editing books on knitting, sewing, and framing houses to writing about, traveling with, and being threatened by, professional wrestlers, from publishing a children's book (Sarah Faire and the House at the End of the World) to then raising an obscene amount of money on Kickstarter to do a second printing of said book. Eventually Alex gave up on any real chance at a career and decided to just be Batman.
Alex Giannini is currently having way too much fun in his role as the Westport Library's Manager of Experiential Learning and co-chair of MakerFaire Westport. In his spare time, he thinks about how nice it would be to have more spare time.