By Anica Lewis
When I'm asked about my favorite reads of 2019 so far, one book jumps to mind. Well, saunters to mind, flashing an irresistible smile and saying, "You called?" That book is Red, White & Royal Blue by Casey McQuiston.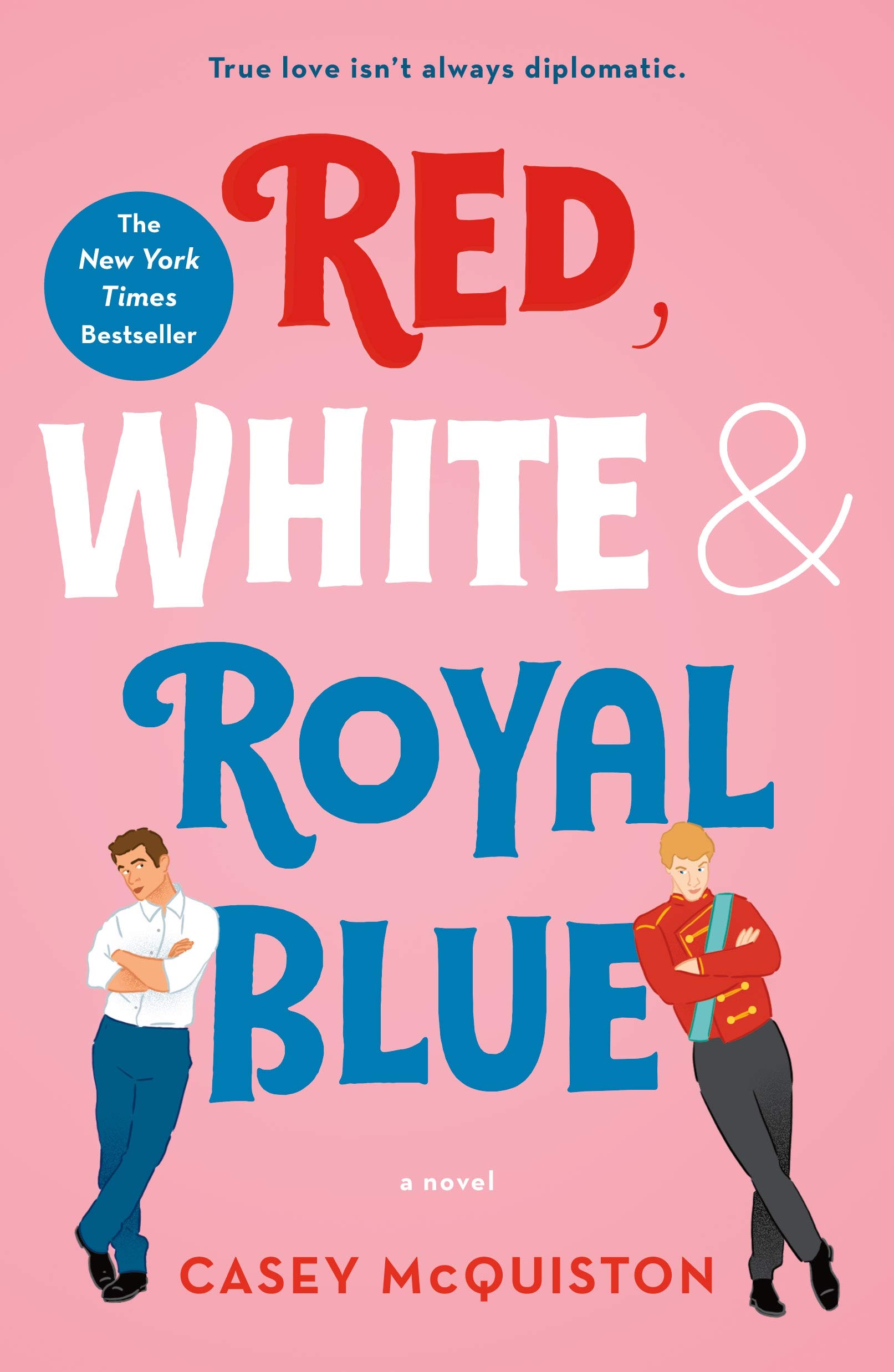 The quick version: Alex is the college-aged son of the first female President of the United States. He has his own political ambitions, and is working intensely hard toward them – but he plays hard, too, giving him a reputation as a party boy. People like him. Except, that is, for Henry, the younger prince of Great Britain. Which is fine, since Alex hates Henry, too. Because Reasons.
Then, Alex and Henry get into an argument that goes farther than either intended. At a royal wedding. They've just destroyed a lot of public goodwill, not to mention one extremely expensive wedding cake. Their respective families and press teams agree that the only way to fix this PR fiasco is if the two boys pretend to be best friends until it all blows over. That means that Alex and Henry are suddenly spending a lot of time together. And that means that Alex begins to realize that Henry's not the stuffy, self-important jerk he had assumed.
*Cue romantic music*
With this book, McQuiston has created not just delightful characters and banter that made me laugh out loud in the break room at work, but a version of our world that I would very, very much like to live in. This novel is deeply, powerfully hopeful. Picture this: the President of the United States is a proud Texan who also happens to be a Democrat and a woman. The public adores her rascally-but-goodhearted biracial children. Across the pond, Brexit does not exist. Homophobes and racists are villains, and are dealt sweet comeuppance. Love conquers all.
And let's talk about that love story. I am not, personally, a fan of the hate-to-love trope, but this one works for me because the "hate" part is (A) based largely in misunderstanding and (B) over quickly, making room for an achingly sweet romance. Alex and Henry are both kind young men, keenly aware of the power of their positions and determined to use that power to make the world better. But while they have grand plans for positive change on a global scale, each fumbles with figuring out his own wants, needs, and problems. It is a treat to watch these two get to know themselves as well as each other.
Also, they have a lot of sexy, sexy sex. If you wear glasses, get ready to defog them, because this book is steamy.
Since I'm a librarian, it's perhaps unsurprising that I have some meta-level observations about this book. Red, White & Royal Blue is part of an intriguing new trend: the mainstreaming of romance novels. No one could deny that this is, indeed, a romance novel: the love story is central to its plot, and just look at the cover! But, like The Kiss Quotient by Helen Hoang or The Wedding Date by Jasmine Guillory, this book is getting a different marketing treatment from that traditionally associated with the phrase "romance novel."
The romance genre has a tremendous and enthusiastic fan base, outside of which it is sometimes misunderstood and maligned. It's not hard to find articles that dismiss romance novels as frivolous and unrealistic, treating its readers as scorned stereotypes. All this despite the fact that romance is a huge and varied category of books enjoyed by a
So I'm pleased to notice books like Red, White & Royal Blue being promoted widely. As a librarian, I cheer at seeing these books come out as larger, sturdier trade paperbacks rather than just the mass market paperbacks typically associated with romance novels. Trade paperbacks hold up better and look nice on display, so it's easier to promote them to readers. These new, upmarket romance novels get covers that don't try to hide their romantic nature but are cute and fresh. They get reviewed by mainstream media like NPR and The New York Times Book Review. And they get read by people who might not pick up an old-school Harlequin romance. Hooray for broadening horizons and getting great books into as many hands as possible!
In summary: Red, White & Royal Blue knocked it out of the park for me. A book that can make you laugh, give you butterflies, and blur the boundaries of genre expectations? What more can a librarian – or a reader – ask for? This book is sexy and sweet, hilarious and heartfelt, and the ultimate feel-good read. It's sunshine in book form. As I might say from behind the desk at my day job: I recommend you check this one out.
_________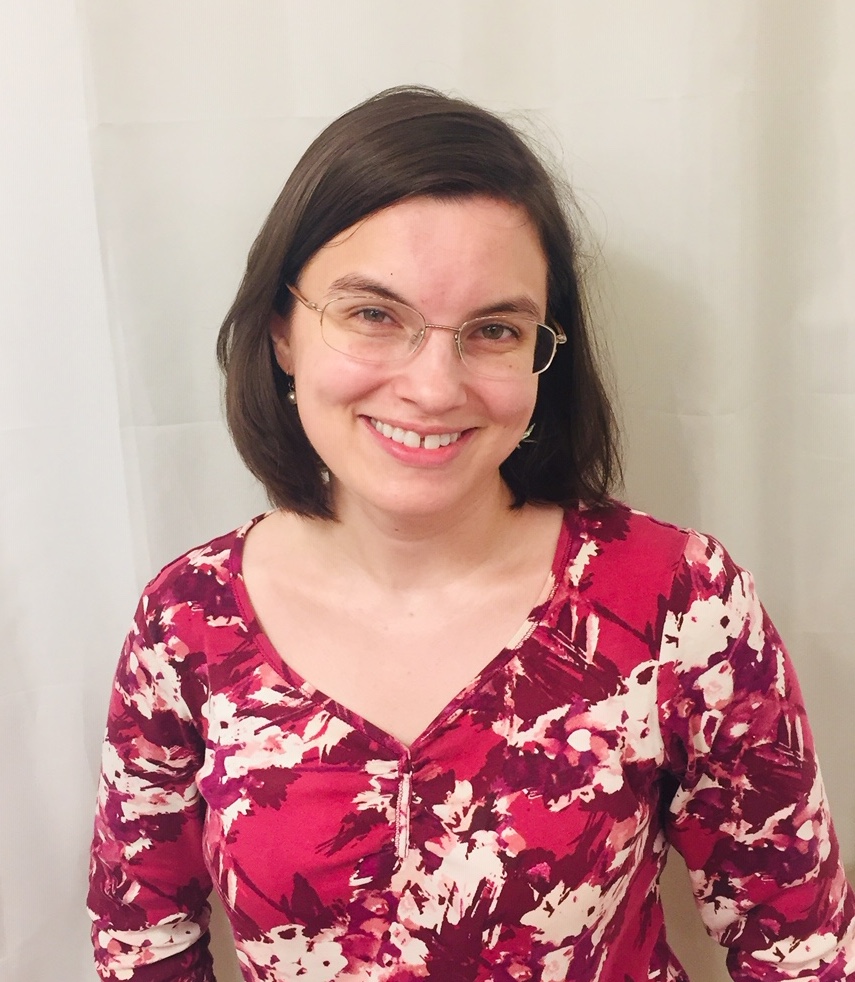 Anica Lewis is a Youth Services librarian as well as a writer and reader, the better to squeeze more books and bookish people into her life.