By Nicki Jacobsmeyer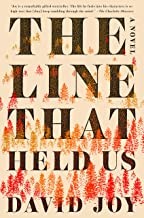 Few books grab my attention and have me neglect all responsibilities for a couple days like The Line That Held Us. A story of family loyalties, tested friendships, ruthless revenge, and agonizing consequences made this one of my favorite reads for 2019. The landscape of the mountains in North Carolina become a character in Joy's latest "Appalachian Noir" novel. His brilliant writing and thought provoking plot, has all the feels for the reader.
________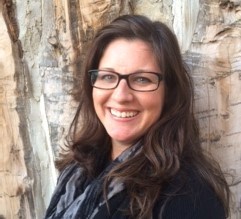 Nicki Jacobsmeyer writes fiction and non-fiction for children and adults. She has a middle-grade book, SURVIVING THE IDITAROD, YOU CHOOSE: SURVIVING EXTREME SPORTS (Capstone Press, 2017) and a historical non-fiction book, IMAGES OF AMERICA, CHESTERFIELD (Arcadia Publishing, 2016). Her short stories and poetry are published in several anthologies. She is represented by the sensational Stacey Graham at Red Sofa Literary.
She is the Assistant Regional Advisor of the Society of Children's Book Writers and Illustrators (SCBWI) Kansas/Missouri region, as well as the Vice President and Children's Author Critique Group Chair of Saturday Writers (a chapter of the Missouri Writers Guild.) Find her at her website, Facebook, and Twitter.