By Dawn Frederick
Once again, thanks to everyone who has participated thus far! We are now on day #5 of our #TeamRedSofa Book Holiday Giveaway. Today's book up for grabs is WONDER WOMAN UNBOUND by Tim Hanley.
There's a good chance many of us are fans of Wonder Woman, to which some of us may have dreamed of owning our own invisible plane or practiced our individual Wonder Woman Spins.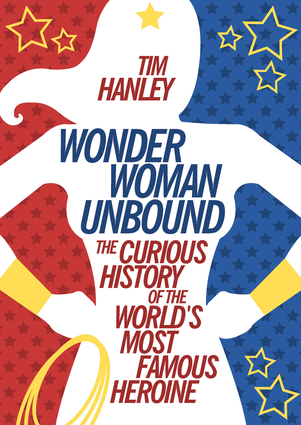 Our question of the day (by which you can comment to enter to win*) is:
What is your favorite Wonder Woman memory?
The winner's name will be drawn on Wed. December 17th at 5 pm.
Cheers,
The Team of Red Sofa
*The winner will need to reside in the U.S. – we will have some titles available anywhere.