By Dawn Frederick
Once again, thanks to everyone who has participated thus far! We are now on day #6 of our #TeamRedSofa Book Holiday Giveaway. Today we have not one, but TWO books up for grabs. They are the first two books of the Recoletta series by Carrie Patel. This whodunit steampunk series is set in the underground city of Recoletta, where Inspector Liesl Malone must keep her wits about her at all times.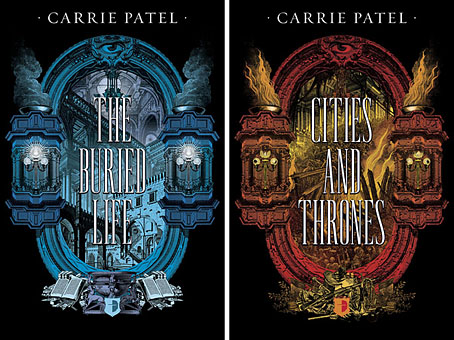 Our question of the day (by which you can comment to enter to win*) is:
If you were a Steampunk Agatha Christie, what would be your most valuable tool of the trade?
The winner's name will be drawn on Wed. December 18th at 5 pm.
Cheers,
The Team of Red Sofa
*The winner will need to reside in the U.S. – we will have some titles available anywhere.