By Abigail Larson
To most authors, researching your subject is a given, but where some writers get a "pass" happens in the fiction genre.  Especially with fantasy, because anything generally goes, where readers can often suspend disbelief because "it's just fantasy" and the story doesn't need to be based in fact.
However, an issue sometimes arises where the world you're building becomes removed completely from reality, which means readers will have a hard time falling into the story. While fantasy is incredibly fun and liberating in its otherworldliness, a little research can help you ground a story and prevent this predicament. This should be one of the goals you set in creating these worlds.
For instance, let's say your fantasy story takes place in a certain era – for this instance, I'll choose the Medieval era. Take the time to check out a few books on Medieval history, study the weaponry, the clothes, and what was happening in the world at that time. Reflect on Medieval art to see how they imagined themselves, try to learn about the tapestries and the stories they tell.
In the digital age, there's really no excuse to not look into your story's time period. If your story is completely removed from all worldly history, you can still research certain aspects of human history for ideas. It'll help you visualize things like castles, temples, ancient cities, costumes, and how people lived.
Armed with that knowledge, you can then expand on the true stories, adapt them in your own way, or simply find new inspiration. Your story is your lore, and always try to remember that most legends are based, no matter how distantly, in fact.
_____________________________________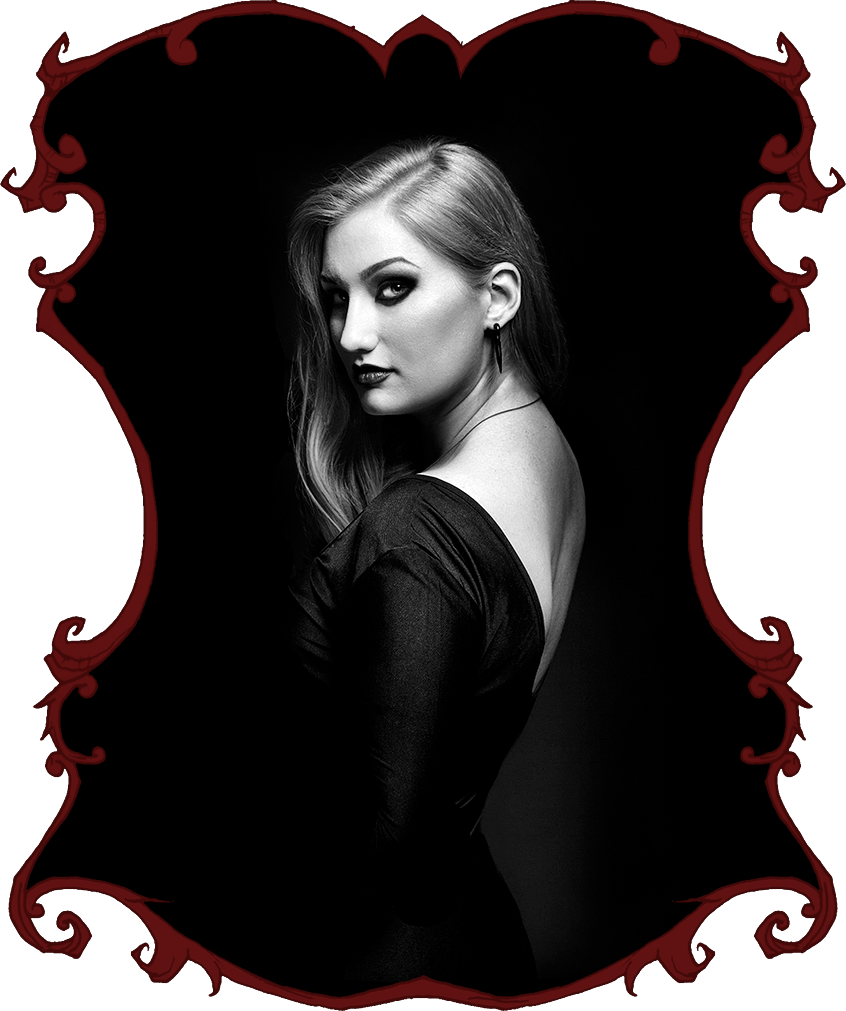 Abigail had ambitions of becoming an opera singer and joining the circus while growing up, and although neither of those ended up working out too well due to her severe stage fright, she has been able to find a more suitable career for herself in the world of illustration.
Her biggest influences are Edgar Allan Poe, H.P. Lovecraft, the Brothers Grimm, and many classic gothic works of fiction, such asDracula and Frankenstein.  Abigail delights in the strange and archaic. Any spare time that's not spent basking in darkness or watching re-runs of Dark Shadows orThe Addams Family, she is creating art for private clients, travelling, researching bizarre myths and legends, and spending time with her favorite long-leggedy beasts, ghouls, ghosts and other things that go bump in the night.
Abigail's work has been shown extensively throughout America from NYC to Los Angeles, as well as galleries in London, Paris, and Madrid. 
Her illustrations have been featured in various publications including Spectrum Fantastic Art, Art Fundamentals, The Graphic Canon of Children's Literature, and Digital Artist among many other publishing houses such as IDW Publishing, Titan Comics, Pelican Books, and 3DTotal. She is the author of the  fully-illustrated version of H.P. Lovecraft's  THE CATS OF ULTHAR  (One Peace Books, 2016), as well as Alice's Wonderfilled Adventures (F+W Media, 2016). She was the winner of 2016 Best Professional Artist Award at the 2016 Hugo Awards.