By Alise Secor, 2019 Red Sofa Literary intern
Looking back on the series of events which led to Red Sofa Literary offering me their summer internship, it seems nothing short of a miracle. Though I've always fostered a healthy infatuation with books, planned on publishing my own novel, and hoped to someday play an important part in the literary community, in my mind, reading and writing were more of passion-hobbies than career options. My education and career path led me far from the publishing industry. I studied nutrition at the University of Minnesota Twin Cities and have always worked in customer service.
By one way or another, I became aware of the literary internship fair at Open Book in Minneapolis. On the day of the internship fair, I printed fresh copies of my resume and biked to Open Book with my chin lifted. As I stood in line to speak with the various representatives of literary agencies and publishers, I noticed a few things. First, I was a handful of years older than every power-suited candidate in the room. Second, I was a great deal less qualified – my resume looked empty and saggy next to the tightly-packed paragraphs of content presented by the other hopefuls. And third, I was suddenly aware of how sweaty my back was. Instead of becoming dissuaded, I saw the internship fair as an opportunity to learn as much as I could from people in the industry I aspired to immerse myself in. At the very least, I'd leave with more knowledge than I walked in with.
I spoke with Kelly at Red Sofa Literary's table. I remembered her curly brown hair and that I never once felt judged for having little experience. She asked me about myself and I think I talked about my love of words and my book hoarding tendencies. I can't remember, I partially blacked out. I wrote "Kelly" at the top of one of my extra resumes and traced over it three times.
Weeks later, I received an email requesting to schedule a phone interview with Dawn, the owner of Red Sofa Literary. It was mid-May when Dawn and I had our conversation. I took a seat in my yard, kicked the cold, charred logs in the fire pit and looked up at the sky, hoping the right words would find me. When she asked me how I know when something needs to be edited, I saw a river in my mind; a metaphor for the way a story is supposed to flow effortlessly. My answer was that editing is necessary when the flow is interrupted, when the tone doesn't match. When Dawn offered me the internship, a mystical gratitude came over me. Somehow, I was given this opportunity despite having no experience. All I had to offer was a steaming pile of enthusiasm and a hungry mind.
My learning curve as a literary agency intern was steep and quick. Three months later, I don't even think it has started curving yet – I'm still on the up-slope. When I first started, I had very little knowledge of the literary world. I Googled what an imprint was… Then I asked my bosses to explain what an imprint was because I still didn't understand. Now, I not only understand imprints, I am also aware of the crucial role they play in the complicated hierarchy that spans the landscape of the literary world. I spent hours scouring imprints and editors on Publishers Marketplace to compile the perfect editors list for my agents. It was time-consuming but fascinating. Reading through synopses of all the books secured in recent deals gave me exhilarating satisfaction. It was as though I was peeking behind Oz's curtain. I had my foot in the door and the world beyond it was dazzling.
As I became aware of the symbiotic relationship between agents and editors, the publishing industry clarified in my mind as a web. Hundreds of authors connected to literary agencies, then connected to various imprints under their master publishers. It's no wonder new hires and promotions are announced publicly – everyone in the industry is connected in one way or another. Being aware of current events in publishing is important if you're looking to be successful.
Another interesting aspect of the industry which struck my interest was the role taste and preference play. Every reader has genres which are more interesting to them than others. Agents and editors are no different, and in this industry, preferences matter. Authors need to research thoroughly and send their manuscripts to agents who read and sell the genres their book falls in. If an agent likes to work with prescriptive lifestyle books, that's what they will sell. For example, you wouldn't query a middle grade sci-fi book to an agent that only works with memoirs. Just like an agent wouldn't send a dark murder mystery novel to an editor who specializes in YA romance. It's delicate, intuitive work because preferences are unique and have grey areas, just like each book is unique and could blur the lines of several genres.
I had the honor of reading some fantastic manuscripts and also experienced reading some critically underdeveloped manuscripts. No matter the story, I never failed to appreciate how much work must have gone into writing it, and how much more work will need to be done before it goes to print. It's amazing how many pairs of eyes read a manuscript before it's ready to be launched, how many hands it must go through in order to be considered finished.
I enjoyed every part of my internship. I'm endlessly grateful for Dawn, who took a chance on me and made me feel like part of the family from day one. Thank you to Kelly and Liz, my intern gurus. You both taught me incredibly valuable information and gave great advice. Thank you to Stacey, who kept me busy with interesting work. And to all the authors who I interviewed, thank you for your time and humble participation. I'm endlessly inspired by you all.
My advice for internship-hopefuls is to go into your opportunity with your heart and mind wide open. Be a sponge. Absorb everything you can and lean into your preferences. Let no negative notions of being under-qualified, too old, or too sweaty prevent you from going after something you're truly interested in. Eventually, your gumption will pay off. I believe anything is possible if you want it bad enough and you try long enough. Someone will hopefully take a chance on you. And if they do, I hope you enjoy it more than you expected to. The publishing world proved to be far more fascinating than I had anticipated. I'm grateful for the opportunity to get my foot in the door, and I look forward to bringing my new experience to the next opportunity. I'll be bringing my steaming pile of enthusiasm and hungry mind too.
________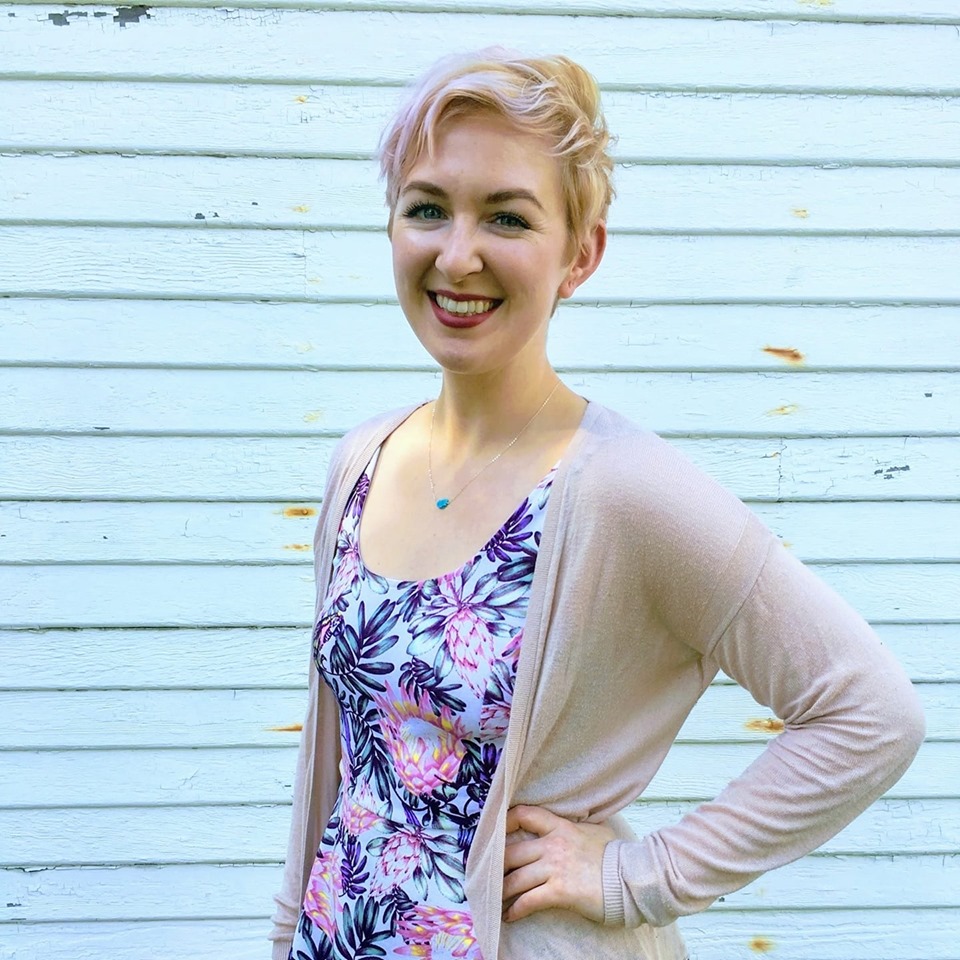 Note from Dawn:
Alise Secor was the 2019 Intern for Red Sofa Literary.  We absolutely enjoyed  having her on our crew over the summer and into the early Fall.  Thanks for such kinds words Alise! We're so appreciative of all you did Alise. 🙂