By Natalie Fowler
This has been a busy year. I've been pulled in a lot of different directions on a lot of levels. Like a lot of people, I don't have as much time as I would like to pick up a book and read for my own personal enjoyment. As a mother to three very busy kids who always seem to need to be somewhere, and a new business that I'm trying to get off the ground—whenever I do have a little bit of time to myself, I feel like I should be spending it writing my own books. I have a WIP that calls my name like a siren when I've been away from it for too long. I am always excited to get back to working on it so that I can see what my characters are going to do next. While I used to devour mystery novels like candy, now I don't read for pleasure as much as I'd like.
Recently, I found a solution—something that makes me feel like I am still getting to read a book for pleasure, but also working towards my writing goals. I have discovered that I absolutely love to read autobiographies and memoirs. A few years ago, I was developing a character who was hard for me to relate to—I was writing about a character with a lot of money. To better understand the trials and tribulations of America's most elite upperclass society, I turned to biographies about and memoirs from the heirs of great fortunes. I read stories about people with the last name of Vanderbilt and Rockefeller. I learned that I loved reading stories about interesting, real people. I've read true stories about children who were raised in Scientology. I've read true stories about children who had to grow up with parents who suffered from mental illness. I even read a story about a woman who's father was a double-agent. I enjoy diving into childhoods and worlds that were very different from my own. I've also learned that by reading all of these very personal retellings of real-life events, I could add depth to my own characters' stories.
A book that I've read recently that I enjoyed is MY FRIEND ANNA: The True Story of a Fake Heiress, by Rachel DeLoache Williams (Gallery Books,  2019). Anna Delvey lived a life of luxury. She was a longterm resident at a ritzy hotel in Manhattan. She planned lavish vacations and attended the hottest parties, ate at the best restaurants and indulged in high end spas and workout routines. She claimed to be a German heiress, befriending the author. But Anna was a con-artist, and the author was ultimately scammed out of $62,000. This is the true story of a friendship laced with deceit, and a life-changing betrayal.
I'm not sure which character in what book this story will ultimately influence, but it was fascinating to read and better understand how a scam artist could con a smart, intelligent, relatable woman out of thousands of dollars.
__________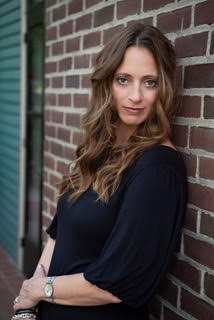 Natalie Fowler is an author, freelance editor, paranormal investigator and a practicing psychic medium. Natalie's literary works are represented by Red Sofa Literary. She is a staff editor and regular contributor for FATE Magazine, the longest print publication featuring stories of the strange and unknown. Natalie is the historian for Ghost Stories Ink, a paranormal investigative group that teaches classes and workshops for artists and writers about how to be inspired by all things creepy. More recently, Natalie co-founded the group Paranormal Services Cooperative to promote spirit rescue, education and unity within the paranormal community. Her book, A SPIRIT'S WAY HOME: INSPIRING STORIES FROM A PSYCHIC MEDIUM, will be released by Llewellyn Publications in Fall 2020.