Part of the job any person involved in publishing is staying aware of trends, constant research, and bringing a forward-thinking attitude. One way to ensure this happens is updating and adding to one's publishing reference library. Hence, with every start to a new year I look for additional books to educate and inspire writers (and me). Forget New Year's resolutions, I'm aiming to keep the publishing brain in sync with the industry.


Books I'd highly recommend you add to your library: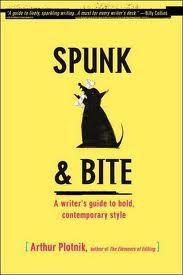 Spunk and Bite – by Arthur Plotnik
There are many reasons to check out this book. The primary reason being that its title is the perfect reflection of what one can gain from reading it. As an agent, I'm always looking for fresh, smart, NEW material. Writing with a little edge and "spunk" is the way to go about it.
One of my favorite discussions in this book focused on the element of surprise in writing; in that surprises are necessary; that they are part of being human. Plotnik goes on further to discuss how one accomplishes this feat; with very much an effective bit of advice for any aspiring author.
Other sections I appreciated in Plotniks' book include: methods to avoid "geezer" writing, the avoidance of overusing words, the use of tenses (dead on!), and usage of tropes. In summary, Spunk and Bite should be required reading for anyone who claims to have aspirations of getting published. Especially if desirous of standing out amidst the many queries agents and editors receive.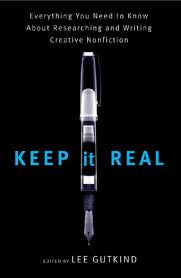 Keep It Real – by Lee Gutkind
I couldn't agree more with Lee Gutkind. As with anything one does, it's better to be true to one's self vs. manufacturing something that isn't reflective of the creativity within. In addition, keeping it real means bringing a good business brain to a career of writing; which includes a meticulous plan and perseverance.
One bit of advice provided by Gutkind was the 5 Rs of Creative Nonfiction: a Real-life perspective, Reaching out, Research/Reportage, Reading, and 'Riting. I won't delve into all the details here, so check out this Keep It Real, let alone this section.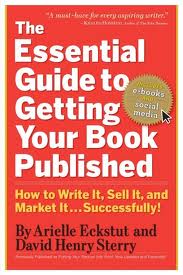 Essential Guide to Getting Your Book Published – by Arielle Eckstut and David Henry Sterry
This is a great collaboration between Arielle and David. So much that I ended up writing in the book AT THE BOOKSTORE. As it's a natural tendency of mine to write in the margins of books. When that happens, I know the book has struck a note with me. There are so many good things about this book, that do know it'll be a regular book I encourage writers to read from here on out. So much good advice, especially on writer/agent/editor communication. In summary, add this book to you reference shelf.


And stay tuned, as I'm reading Christina Katz's new book (I'm SO excited!!!)–to which you can expect more later about it. . . .