One of the many reasons Red Sofa Literary has found Minnesota to be the perfect home base is the literary scene (a topic often mentioned via the Twitter feed). So imagine being a new resident twelve years ago and being in walking distance of a children's book store. Specifically the Red Balloon Bookshop. Many hours were spent at this adorable bookstore, where the three bears meet every customer and a treasure trove of books await to be assimilated into new homes. 
The Red Sofa Chats were established to bring the people behind the scenes to readers and writers.  We're excited to have Holly Weinkauf of Red Balloon Bookshop on the newest installment.  As far as we're concerned this  is a match made in heaven – we both love children's books, there's a shared experience in the world of libraries, and we both love the color RED.   So enjoy! 


Bio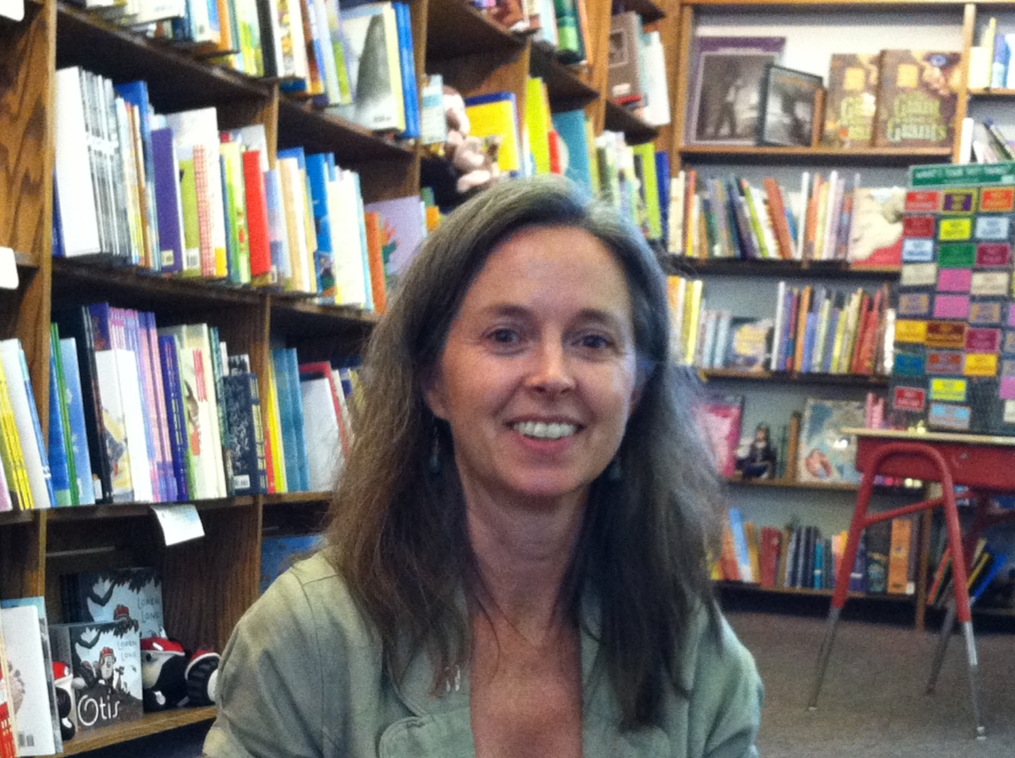 Holly Weinkauf nurtured the idea of owning a children's bookstore for many years.  Due to a series of very fortunate events she became the new owner of Red Balloon Bookshop in August 2011.  She has always loved reading and has always loved the physical book.  She has a Master's in Library Science from UCLA and has worked as a Children's Librarian. She and her family moved from New Mexico to Saint Paul in 2008. She's enjoying learning the interesting business of running a bookstore.  When she's not at Red Balloon, she's enjoying time with her three kids, reading on her porch or at a yoga class.
Michele Cromer-Poire and Carol Erdahl opened Red Balloon Bookshop in Nov. 1984 and continued to own the business until August 2011.  During those 27 years Red Balloon became a St. Paul institution know for its great collection of books, knowledgeable staff and terrific author events.


1. Why did you choose to become bookstore owner?  Especially a children's bookstore owner?
So many reasons!  Books and stories add so much to all of our lives.  I love connecting our community to those books and to the authors who write those books.  Red Balloon is a combination of all of my passions – books and stories, children, families, community and small independent business.


2. What have been some of your favorite  events at Red Balloon since becoming its owner?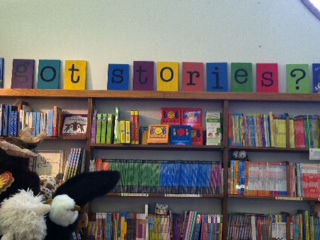 Last fall we had two large off-site events.  Brian Selznick spoke at the University of St. Thomas when Wonderstruck was published, and Kate DiCamillo and Chris Van Allsburg spoke at The Fitzgerald about the Chronicles of Harris Burdick.  I enjoyed both of them. They both went very well and all three of those authors/illustrators did a wonderful job of engaging and inspiring people of all ages. Plus I really enjoyed both of those books!
I also enjoy the events we do with local authors and illustrators. It's great to see grown-ups and kids excited about our local talent (we have a lot!) The local authors and illustrators often have a number of family and friends who come to the events which definitely adds to the community feel of Red Balloon.
Our regular storytimes always bring a smile to my face. We have wonderful storytellers and I love seeing so many parents and caregivers bring their children to Red Balloon for stories and songs.  


3. What are you reading right now (for personal reading, for fun)?
I just finish Ann Pachett's State of Wonder, which was a perfect read on hot summer days and very satisfying.  I lead a Mother/Daughter book club and our next book is Anne of Green Gables, so I'm enjoying that book at the moment.  I just started reading Bandon Mull's newest Candy Shop War – Book 2 with my 9 year old son (the book comes out in October)   I'm also looking forward to reading Lois Lowry's new book Son which will be also be published in early October.


4. How do you utilize Twitter for Red Balloon Bookshop? How do you believe it has changed the way readers learn about & purchase new books?
Joan Trygg is our store manager and our head tweeter – so I posed the twitter questions to her…..and here's her response:
We use Twitter to give people a glimpse into the store, life as it happens here.  This works best during events, but often we overhear things kids say, and sometimes we post those, too.  On occasion, we chat with other people on Twitter, or re-tweet book-related things or local things we think our followers would be interested in.  We've also asked about books our in-store customers are looking for, when we just can't come up with the title–connecting with other book people that way is fun.
As far as how readers learn about and purchase new books, I think seeing a book title repeatedly, especially if there are positive comments attached, can create interest in the title.  It's like seeing tiny ads, repeatedly.  I'm not sure if it affects book purchases, though I would think that people who are often online checking Twitter might be more likely to shop online, or at least use online resources to find more out about the books they're seeing on Twitter.
We've had at least one special order through Twitter, a regular in-store customer who was talking with us on Twitter, and one potential special order, for a signed copy of a book.  That one didn't work out because the request came from overseas.
I think Twitter is great for the Red Balloon because it makes us aware of ourselves as a part of the larger book world, and of our connection not just to readers, authors, and publishers, but other book stores, bloggers, and people who just like to chat about books.


5. If you had a crystal ball, where do you think (or hope) children's book publishing will be in 5 yrs?
Keep in mind that I have only been completely engaged in the children's book world for the past year…but I'm noticing a lot of excitement and some very good content in children's books and I know that will continue.   
I'm always encouraged to see so many parents bringing their kids in to share books…and I'm always encouraged to hear those kids get excited about books!  So I do think children's book publishing will remain very vibrant.  The format could change over the next several years, and as a children's bookstore we need to stay aware and current with new formats and technology. We also need to stay aware of how our customers and our potential customers are using those different formats.  But currently the transition to digital books in children's books in very slow compared to adult books and I think that will continue to be the case for a while. 
Regardless of what happens with format, I do know that kids are reading, kids will continue to read, and parents will always read with their children.  Red Balloon will continue to be a place where people can discover those books and stories and connect with others who love those books and stories. My hope is that publishers and our community will continue to value us and other independent bookstores for that important role we play.



Have you ever visited children's bookstore, even possibily Red Balloon Bookshop? What has that experience been like?  What are fond memories do you have?  Do you have any questions you'd like to ask Holly? We will be doing a drawing of an autographed ARC of Andrea Cremer's new book RIFT, as she is visiting Red Balloon on September 17th.  A random winner will be selected in two weeks.