At the 2013 DFW Writers' Conference, I had the treat of being on a panel with Kelly P. Simmon. I immediately liked her. Kelly not only knows the ins & outs of book publicity, but her positive energy is infectious. If I was an author, I'd want someone like Kelly on the sidelines in building a buzz for my book.  Hence it was a no-brainer that Kelly join the Red Sofa Chats. As usual  with the Red Sofa Chats, I've learned something new, and my brain is buzzing after Kelly's responses.  So enjoy!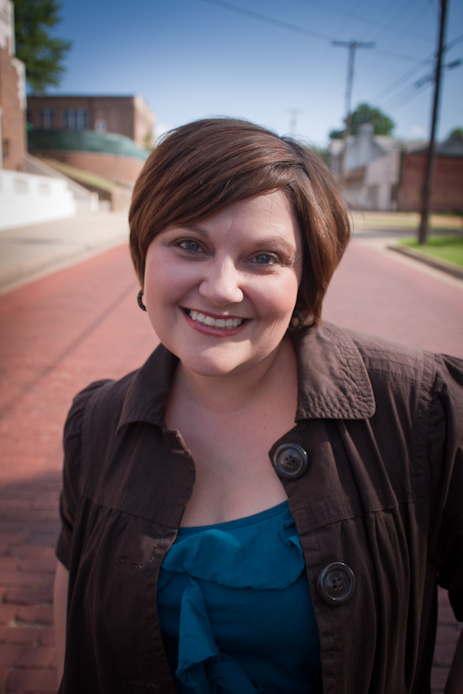 Her Bio:  Kelly P. Simmon (KP) is a former opera singer, former teacher, and former corporate marketing director. She is a current wife, mom of three, picture book author and owner of InkSlinger PR. KP is all about helping authors and publishers get the word out about their latest literary projects. Specializing in Young Adult, New Adult and some Adult fiction, she is passionate about assisting authors to build their platform and create a brand that will carry them into the future.
1. Why did you choose to work with authors on book publicity?
Well, to be frank, authors are my celebrities. The more I immersed myself in this industry, the more I saw authors who needed help getting the word out about their titles. I had the experience to help them, and I'm passionate about getting books into readers' hands and getting them reading. It was a natural fit for me, and I've since learned that it's what I feel like I'm made to do. I get to live my dream because authors are courageous and living their dreams.
2. How do you believe social meda has influenced the success of books in today's publishing climate?
Social media allows authors to go places and talk with people they might not have been able to in the past. This allows readers to feel closer to those authors and become huge fans in a way that I think was reserved for just a few authors in the past. Because of accessibility, you see readers becoming champions for authors and their books and I believe that is resulting in sales. Authors have to be social media savvy to some extent, and publishers have to use it thoughtfully as well. Where it use to be something that was an "out of the box" part of a marketing plan, now it is a basic part of a marketing plan. Social media cannot be ignored. This is an exciting time in publishing. I think it is scary for some also, but from where I stand, I seriously get chills watching it all go down.
3.
What are you reading right now (for personal reading)?
Oh goodness…I read quite a few things all at the same time. Currently, I'm reading BY REFERRAL ONLY from Lyla Payne, SUBJECT TO CHANGE by Alessandra Thomas and FIGHT WITH ME by Kristen Proby. All 3 of those are clients of mine and I'm in the process of planning releases or contests or something special for each of them. Most of what I read is a client's latest manuscript or a prospective client's manuscript. I read every author before I decide to work with them. Completely separate from my clients' manuscripts, I am starting MJ Rose's SEDUCTION. She is one of my favorite authors. Did you read her BOOK OF LOST FRAGRANCES? I swear, she's awesome and you will wonder just how her brain can possible work in such a way when you read her.
4. How do you utilize Twitter? How do you believe it has changed the way we go about publishing books?
Well, first I should admit that I am a Twitter Junkie. I really might have a problem. However, it's not really one I want help with. I utilize Twitter as a doorway into the literary community. I think it's a great way to network with others that have the same interests and desires. I use Facebook as my personal place, although InkSlinger PR does have a page of course, and I use Twitter as mostly business and a little bit personal. I am of the mindset that when I don't know something, I ask Twitter. LOL As for changing the way we publish books, I think it's something that is just a must now. Instead of just being a maybe, or a "wouldn't it be cool if we used Twitter to pimp this book", thing, it is now a given. You SHOULD use Twitter to pimp that book. However-authors need to keep in mind that they should pimp their own books sparingly on Twitter. 1 in 10 tweets. Do not become white noise.
5. If you had a crystal ball, where do you think (or hope) publishing will be in 5 yrs?
Isn't this a fun question to ask right now?? Publishing is going through so many changes right now that it could go several directions. I'm one of those that love change (for the most part) and believe change is important for growth. Our industry is growing right now, and I find it thrilling. I *think* we will see more and more hybrid authors-those who traditionally publish and indie publish at the same time. I think this is smart on so many levels for both the author and the traditional authors. I think it increases readership across the board and therefore increases sales. And I've honestly never had an author or a publisher complain about anything that increases readership and sales. 😉 I also *think* we'll be seeing indie and traditional publishing move towards each other more. At least I hope this is the case. I don't believe it has to be an either/or thing. I think the two worlds can coexist extremely well together if we'll allow them to do so.
This is great! For our readers: What are your thoughts on the possibility of authors taking a hybrid approach to publishing? And what are some techniques have you used to use Twitter effectively in building a buzz for your book? i.e. how did you avoid becoming white noise?